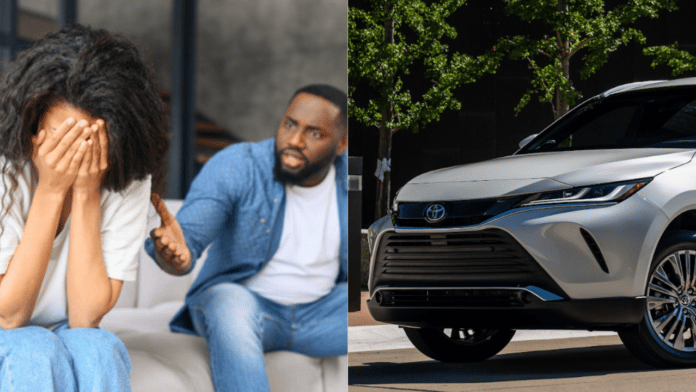 The problem with this is that there's no ceiling to that behaviour. By the time he gets money to buy a Venza, she'll want him to impress others with a Porsche.
If he gets money to buy a Porsche, she'll want him to impress with a yacht or private jet she'll never stop.
A young Nigerian man has broken up with his fiancee just months before their white wedding after she insisted he rents a Totoya Venza to visit her parents for their traditional wedding ceremony.
According to the broken-hearted lady, she only wanted her fiance to impress her parents because the Toyota Matrix he owns is low class and doesn't fit her status.
After the guy refused to buy into her idea of renting the Toyota Venza, she used part of the money (100,000 naira which is equivalent to Ghc 2,609) meant for the drinks and food for their big day to rent the car on behalf of her ex-lover.
Upon getting infuriated that her fiance wants her to love a fake life, the young man has called off the wedding through a text message he sent her.
Now, the lady is confused, frustrated and devastated over the cancellation of the wedding.