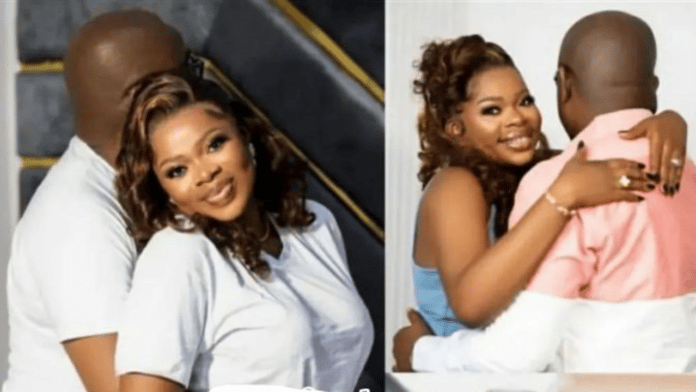 A Ghanaian man has got social media users talking after his fiancee shared their pre-wedding photoshoot pictures on the internet.
In all the pictures which have since gone viral on social media, the man refused to show his face to completely hide his identity.
As seen in the photos, one can simply conclude that the bride-to-be is very happy to finally get married but the same can't be said for the man.
Netizens who have come across the pictures have advised the lady to do serious investigations before the wedding day if she doesn't want her big day to be ruined because apparently, the man is either married or in a serious affair with someone else reason he refused to show his face.
The critics are right because no one will hide his face from his/her pre-wedding pictures if he or she has nothing serious to hide from his or her partner.
The lady shouldn't allow love to cloud her conscience because this alone is enough proof that the man isn't ready for the marriage and he's only after something else which might either be the lady's money, properties or affluence.
See below.