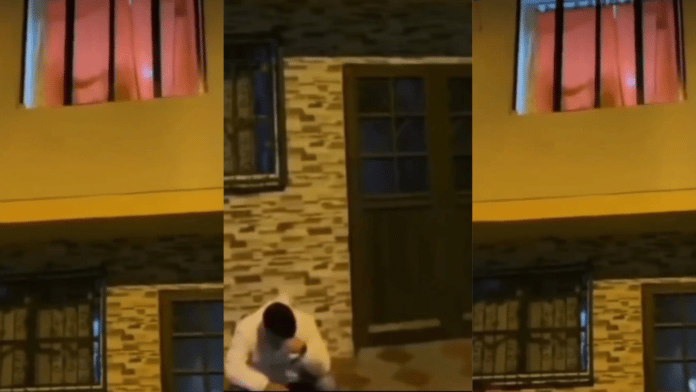 A young man was left heartbroken after he stormed his girlfriend's house with a hired trumpeter and loads of gifts to surprise her on her birthday.
As we all know, women like surprises and because of this, the young man decided to visit her lover's house unannounced to make her day a very memorable one.
Unfortunately for him, his girlfriend had other plans with another man who had earlier visited her house.
In a short video from the devastating scene that has since gone viral, the lady can be seen sucking the manhood of her other boyfriend and they could be seen clearly through the window.
The heartbroken guy can also be seen crying and feeling a sense of disappointment because he never expected his girlfriend to cheat on him.
Hilariously, the lady only got to know that her boyfriend was around when the trumpeter sounded his trumpet and she peeped through her windows to find out what was going on.
Watch the video below: