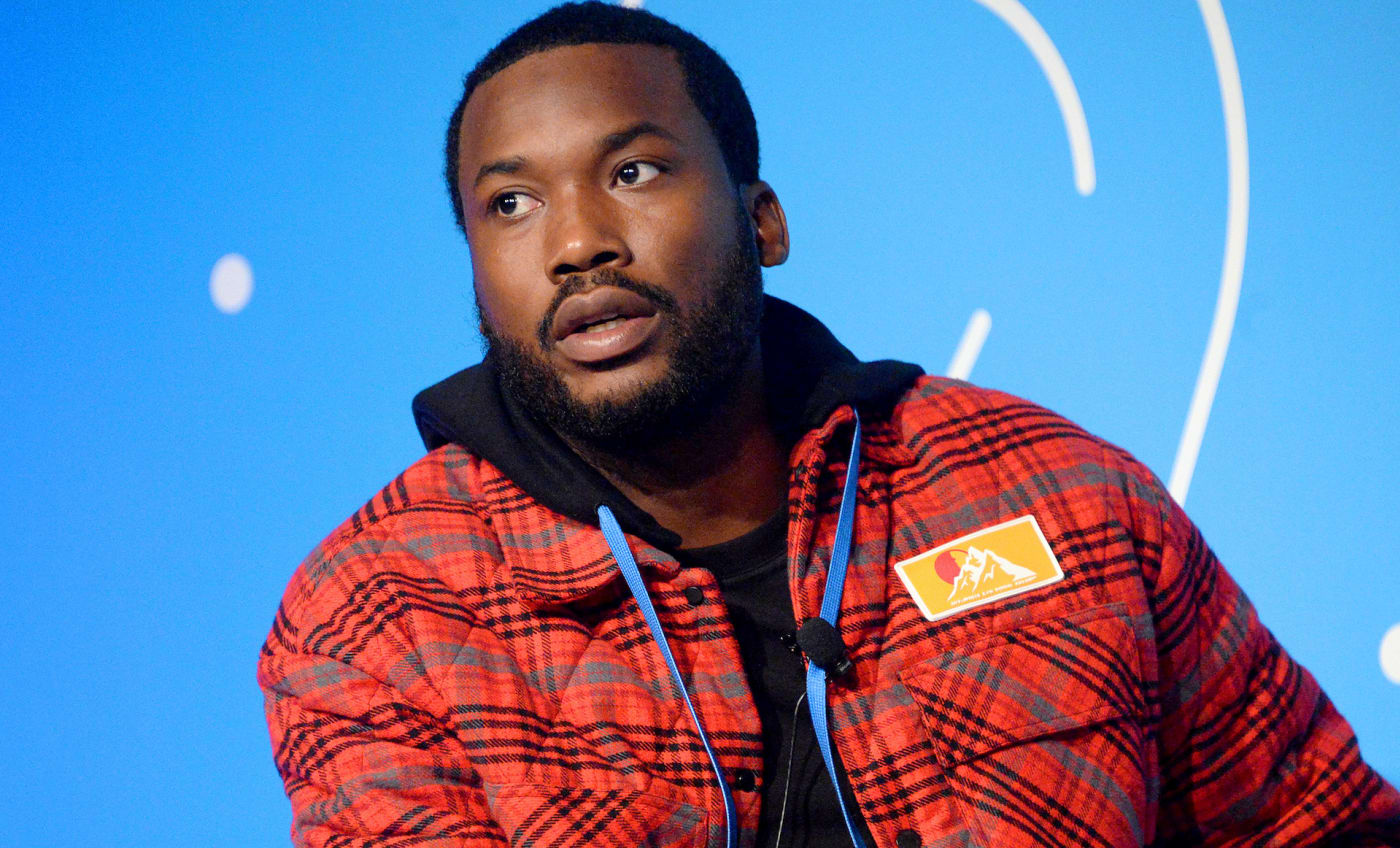 American rapper, Meek Mill, has finally broken silence over his ill-famed Jubilee House video which has since become a national topic after he shared a snippet of it on his socials earlier this morning.


Prior to this apology message, the rapper had succumbed to pressure from millions of irate Ghanaians and deleted the video from the internet in the process.
The rapper came under attack after sharing the video of his new song on his social media page.
Many Ghanaians on social media expressed their anger at what they describe as disrespectful and unacceptable behaviour by Meek Mill.
The part of the video that has gotten many talking and actually ruffled feathers is where Meek Mill is seen making an address while using the presidential podium or lectern.
In a series of tweets that have been spotted on his timeline, he accepted blame and additionally seeked forgiveness for crossing boundaries.
According to Meek Mill, the video was taken out of context because he meant no harm or disrespect to the office of the president and Ghanaians at large.
He additionally expressed that since he doesn't know much about our he wanted to share our heritage with the world through art (Music) but unfortunately, things didn't go as planned and ended in complete chaos.
He tweeted;
My apologies to the people if any disrespect! We still gonna push to make the connection between black people in America and Africa … what I'm trying to do is more than a video and you should see coming soon! My apologies to the the office also!
I'm just not here for no separation of anything black … we already separated enough and don't understand each others cultures … let's used this to help fix that and not more judgement towards each other!
My apologies to the people if any disrespect! We still gonna push to make the connection between black people in America and Africa … what I'm trying to do is more than a video and you should see coming soon! My apologies to the the office also!

— MeekMill (@MeekMill) January 9, 2023
To the people of Ghana no video I drop is ever meant to disrespect the people of Ghana …. The fastest way to make connection is thru music and I wanted to do that with displaying art … im in my 30's from America and didn't know much about the lifestyle here

— MeekMill (@MeekMill) January 9, 2023
I don't think they knew it was video footage when we asked to shoot its a small camera and one kid … in America we didn't know this existed and was excited to show because they don't show Ghana on our media much! So I'll take responsibility for my mistake! Not intentional https://t.co/obDZb9Czu5

— MeekMill (@MeekMill) January 9, 2023