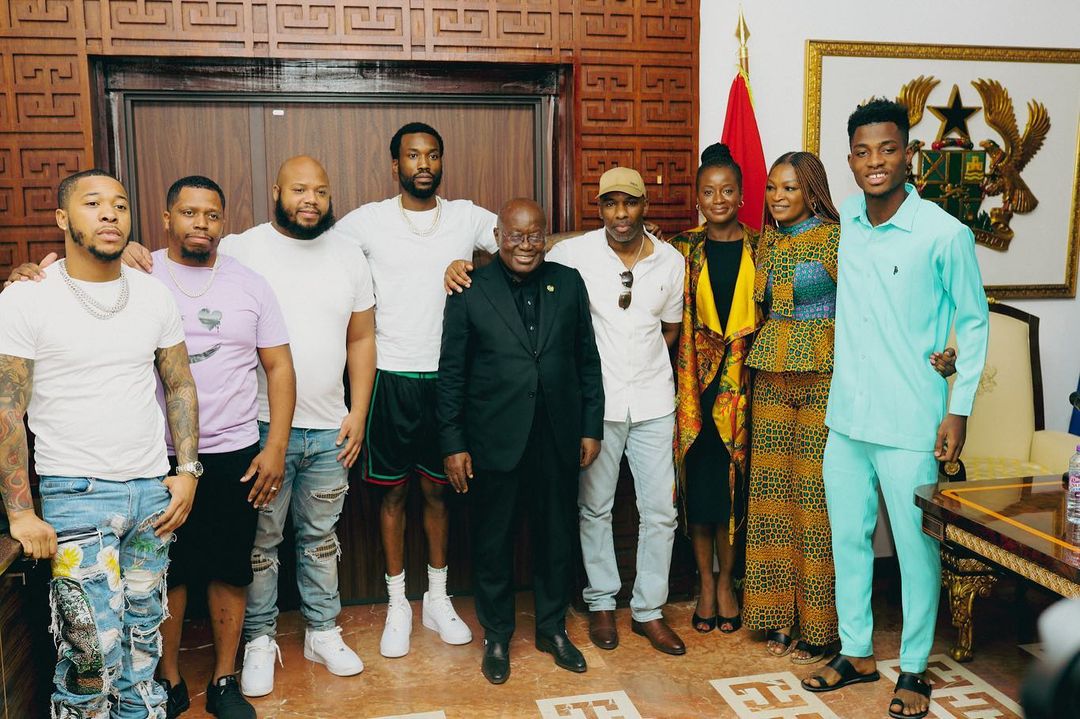 US Rapper Meek Mill and his team Friday paid a courtesy call on Nana Addo Dankwa Akufo-Addo, the President of Ghana at the Jubilee House in Accra.
The 35-year-old rapper and his team arrived in Accra on Wednesday, December 28, ahead of his performance at the 2022 Afro Nation Ghana festival.
Since Mill touched down he has been living his best life. Albeit his first time in the country, he was filmed participating in a bike parade on the streets of Accra with local bikers.
The rapper posted a series of photos on Instagram showing him outside and inside the Jubilee House with members of his team posing for a picture with President Akufo-Addo.
One of the photos showed him at the forecourt of the Presidential building with another person.
Another photo also showed him at the main conference hall at the presidency as he pointed at the giant coat of arms on the wall.
The other photo he posted was of himself and Gyankroma Akufo-Addo, daughter of the president at the premises of the Jubilee House.