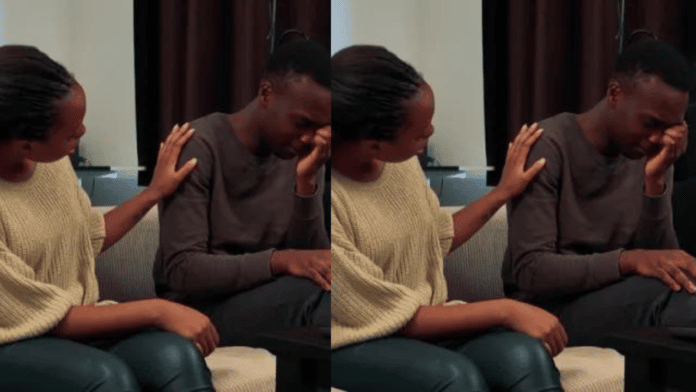 I'm not condoning fraud but as a young man, you must focus on your dreams A woman that stops you from chasing your goals will later resend you for not achieving those goals.
A woman likes a man that goes on with his way anyway even if she's complaining.
A young Ghanaian man who's identified on Twitter as @Imbrakoby is currently in tears after his girlfriend who advised him to stop fraud is now dating a fraud guy.
As narrated by the guy, he was set up to go deep into internet fraud and learn all the necessary skills to make it big like the known fraud guys but his now ex-girlfriend advised him to stop because it's a sin.
She also threatened to call the relationship a quit if he fails he listen to her.
As a loving guy, she took his ex-girlfriend's advice but she has now dumped him for another guy who's a known frau guy.
According to the wailing man, his ex-girlfriend's new man who's a fraud guy has paid for an all-paid expense trip to Dubai for her to just go and chill.
But he in turn has nothing to his name and feels betrayed.
Take a look at the screenshot below: