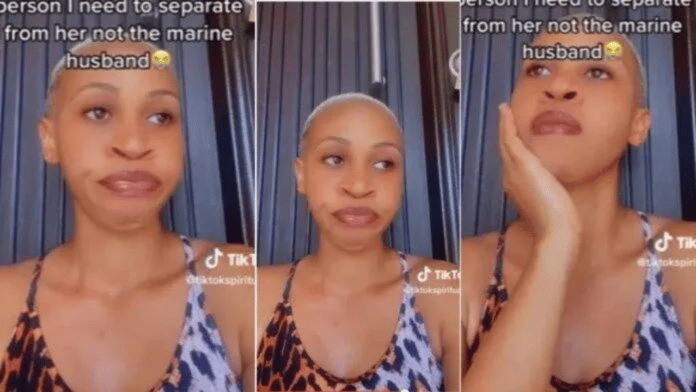 A video which is currently making rounds on Tiktok details how a marked woman has refused to seek deliverance from her spiritual husband.
According to the woman, her spiritual husband satisfies her in bed better than her real lie husband and because of that, she wants to remain with him for the rest of her life.
In the video shared on the social media platform by the female spiritualist, she revealed that the married woman was directed to her by her husband.
And after she came to her for a consultation to be set free from the spirit, she requested one very specific thing which is – The spiritual husband shouldn't be entirely driven away from her, he should be allowed to come and have sex with her every night.
According to the woman, she doesn't want to be completely cut off from her spiritual husband because her real-life husband is very weak in bed and has never made her cum.
Sharing the story on TikTok, the herbalist said;
"Lady that was directed to me by her husband for marine separation asked me if I could separate her without stopping the marine husband from coming to sleep with her."

"Lady: my husband can't do half of what he does to me. I think the husband is the person I need to separate from her not the marine husband."
Watch the video below: