Majority of the successful men are dating broke girls—from waitresses to low-income earners. And that's fine as they are not looking for financial security from these women.
After Debby exposed and sued Mr Kwasi Nimako for using and dumping her, a lot of social media users became concerned about the current state of his wife who was also catching subtle jabs from critics for not being able to properly manage her home reason her hubby went out for another woman.
Prior to the publication of this particular article, her identity wasn't known but her name and profession had already landed on social media.
Just after 24 hours, pictures of First Atlantic Bank CFO, Mr Ernest Kwasi Nimako's wife Mrs Belinda Afriyie Nimako who is a medical doctor have found their way on social media.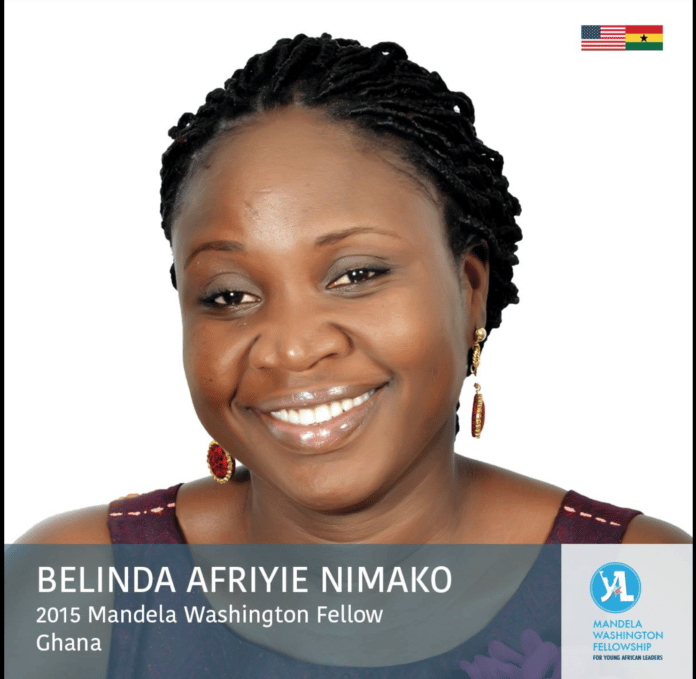 Mrs Belinda Afriyie was part of the many professional young Africans who were given the invitation to attend the prestigious Mandela Washington Fellow in 2015.
The Mandela Washington Fellowship for Young African Leaders is the founding flagship program of the Young African Leaders Initiative.
The Fellows, between the ages of 25 and 35, are accomplished leaders and have established records of promoting innovation and positive impact in their communities and countries.
Each year, Fellows participate in six-week leadership institutes, studying business, civic engagement, or public management at U.S. colleges or universities.
Social media users who have come across the pictures of Mr Nimako's wife have dropped positive comments beneath them and have also advised her to stay trying with her hubby in these trying times.