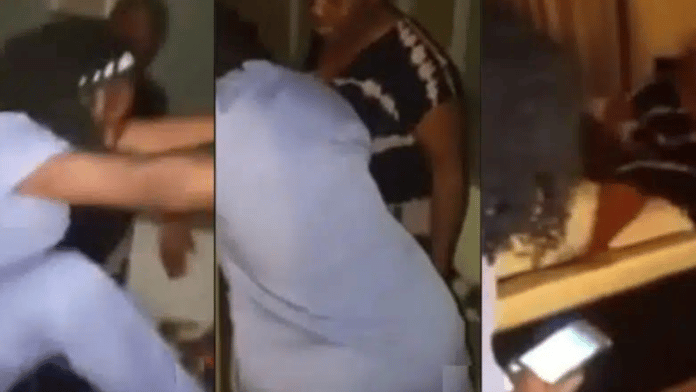 This is one of the many reasons most African men deliberately refuse to allow their wives to join them abroad.

Most African women grow wings the moment they get into societies that places them above men with excessive protection.

They switch on their evil button to show their partners pepper and most of the time, kick them out of their own homes.
A Nigerian nurse based in the US calls the police on her husband for bringing his mother from Nigeria into their house.
A video making rounds on social media captured the moment a Nigerian woman refused to allow her mother-in-law into her room.

While blocking the door, she called the police on her husband and made a false accusation about him and his mother jointly beating her up.
The husband, however, had his phone recording the situation to avoid landing behind bars based on her words against his.

She further confronted the mother-in-law on how she spoke ill to her birth mother through someone they know in common.
Watch the video below …