The former fiancée of Nollywood actor Alex Ekubo, Fancy Acholonu, has revealed more information about their first encounter.
The actor's performance wasn't what the model thought it would be, but she had to pretend it was so he wouldn't feel guilty, the model admitted in the interview with Stella Dimoko Korkus.
However, following their meeting, Alex admitted to sleeping with her and told his friends and family about it. He also pleaded with her to tell her friends and family about their encounter.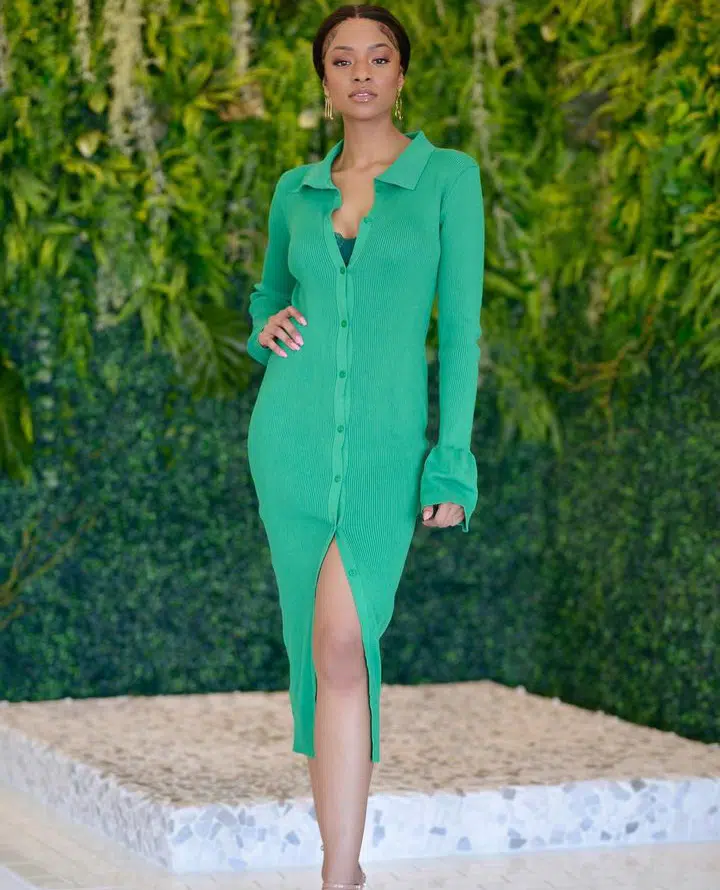 Fancy Acholonu wrote:
"We broke up in August 2021 and I blocked him. In January 2022 his aunt contacted me and asked if I could see him before I leave Nigeria. I agreed and unblocked him and he begged to see me for closure, I was hesitant but agreed.
"When we met and Alexx confessed a lot of things to me and apologized for everything. Things got emotional so he attempted to be intimate with me for the first time. I was in shock, because he said his religion and journey had stopped him for these 9 years.
"But love was still there so we proceeded anyway. Before I could even land back in LA the next day he told me he told all his friends and family we had s#x. It seems like the part he left out to them was that it was the first time we tried. It was strange to me how important it was for him to tell everyone around him.
"He even encouraged me to share with my friends and family. I believe he was proud of himself, but embarrassed at the same time that he never slept with me before. He wouldn't know how to explain that to his people.
"The big question for me was, if "religion" is what kept him from doing it in the first place? When everyone is assuming I left because he's g#y (which I never said) Why is he trying to be intimate now? It was Manipulation.
"He kept asking me how it was and I had to lie that it was great… I will not go into the embarrassing details of what happened."