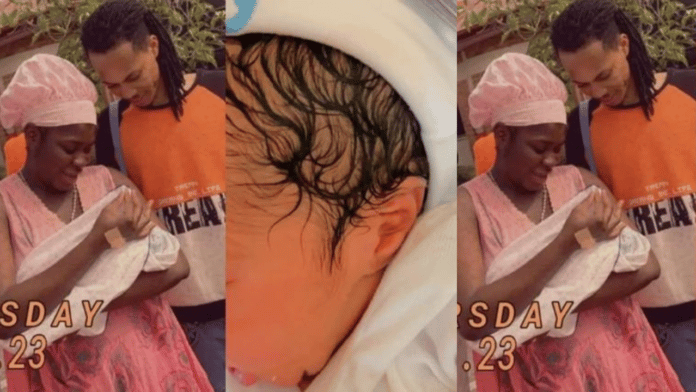 Kumerica Cardi B Yaa Jackson has given birth for the first time. The star singer announced to the public after sharing a video of the cute little baby at the hospital after a successful delivery.
In the refreshing and heartwarming video, the viral 'Tear Rubber' song crooner, Yaa Jackson could be heard in the background happily rejoicing over her son's priceless smile and cute face and hair.
Shortly after the video went public, Congratulatory messages from her fellow industry person and her fans all across the globe thronged the comments section of the video she shared.
In this light, a man of God identified as Apostle Emmanuel Afriyie of True Jesus Ministry International has opined on GHPage TV that the video of the baby shared by Mother Yaa Jackson is not satisfactory.
Explaining his point, the Apostle of God said it was not wise for the video to come to the public domain because it could have serious consequences on the baby boy in the future if something is not done about it.
According to him, from the spiritual angle, the video has exposed the innocent child to many evil eyes who could harm him if they decide to because he has been shared with all via social media.
"… not all like you and thus wishes you well. There are evil eyes and bad spirits moving around to attack and destroy. So imagine they see a video or picture, they might attack/harm the child and destroy the future…" Apostle Emmanuel Afriyie told Akosua.