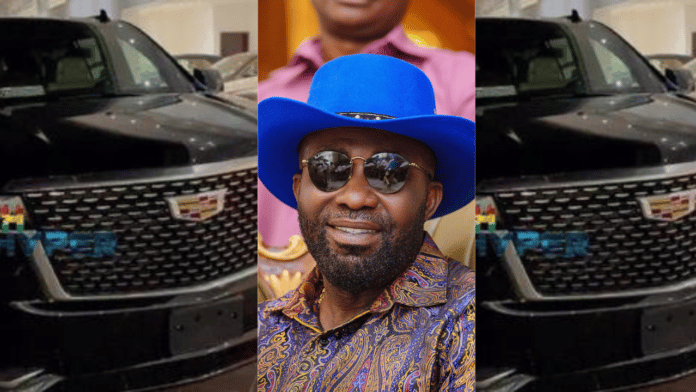 Respected Ghanaian business mogul, Dr Osei Kwame Despite has unveiled 3 new classy and pricey 2023 Escalade SUVs.
Apparently, the CEO of Despite Group Of Companies unveiled the beasts added to his already existing fleeting of expensive cars last night to seal his 61st birthday celebration.
This new 'big man' purchase has sent social media users talking. Whilst some people are tapping into his blessings, others are motivated to patiently wait till life favours them and their hustle pays off.
Video of the pricey cars was first shared on the internet by popular Ghanaian lifestyle blogger GH-Hyper.
All the 3 cars are black coloured with white interior. According to checks on the internet, the starting price of the 2023 Escalade is $86,000 up to $152,920 so you can do the maths yourself.
Aside from these, Despite also unveiled his vintage Mercedes-Benz 300D Adenauer which is red in colour on the day of his birthday celebration which was 2nd February.
If I'm not exaggerating, Despite has over 200 cars to his name making him one of the most serial collectors of vintage cars in the country.
Watch the video below: