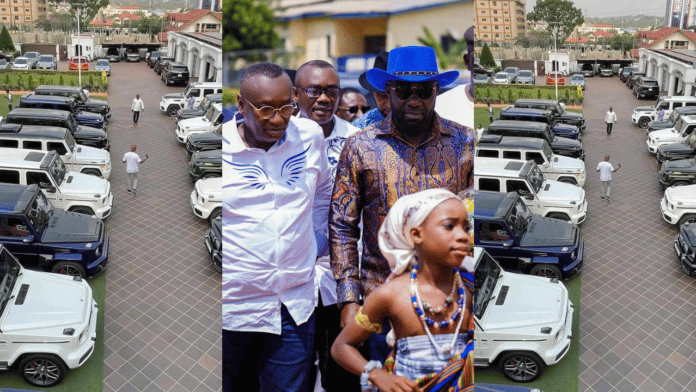 Looking for one of Ghana's coolest 'millionaires' that doesn't rely on the media for controversies or to display his wealth? Dr Ernest Ofori Sarpong should be the first name that comes to mind.
The business magnate remains one of the most humble and coolest millionaires we have in the country.
Unlike his colleagues who are always taunting the poor with their wealth, this astute business mogul hardly shares pictures of his pricey properties on the internet.
If not for his association with Despite, most Ghanaians wouldn't have known about his existence despite commanding over $100 million in assets alone.
Ghanaians are still in shock after seeing the stadium-like mansion of the blessed son of the soil.
On 2nd February 2023, which was the 61st birthday celebration of the CEO of Despite group of companies – Almost all the millionaires in the country converged inside Dr Ernest Ofori Sarpong's heavenly mansion to kick start the birthday activities.
Some bloggers managed to share some videos of the plush mansion on their various social media pages and netizens who have come across these videos have been left jaw-dropped ever since after.
The video shows the huge edifice stacked with powerful plush cars which all had customized number plates bearing the initials of both his first and last name.
If I'm not overestimating, Dr Ernest Ofori Sarpong's mansion is worth over $20 million and can rock shoulders with all the Hollywood celebrities' houses in Los Angeles etc.
Watch the video below: