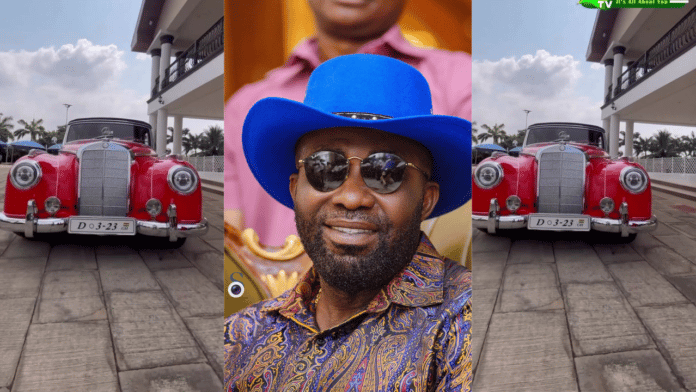 Probably the biggest, most expensive and classiest birthday party of the year is about to happen at East Legon as popular Ghanaian business mogul Dr Osei Kwame Despite celebrates his 61st birthday.

The man who has contributed so much to society by creating jobs and making countless donations to the needy will be massively celebrated by his family, friends and loved ones as he turns 61 today.
Ahead of the plush birthday party which will become the talk of town and trend on the internet for days, Despite and his friends who are members of the East Legon Executive Men's club are currently parading the streets of Accra with over 30 G-Wagons and his vintage Mercedes-Benz 300D Adenauer which is red in colour.
The 300D Adenauer was specifically designed to be on the same level as the Rolls-Royce Silver Cloud, looking like a more modern version of a traditional limousine.

It was dubbed Adenauer after the first chancellor of the Federal Republic of Germany, who used this model very often.
The first Mercedes-Benz 300D was released back in 1960 and it's still perfect for those who want to ride in style without being overly flashy.

This car looks extremely elegant from any angle you try to admire it and even though it was smaller in size compared to other limousines out there, it still proved to be a massive hit.
Watch the video below: