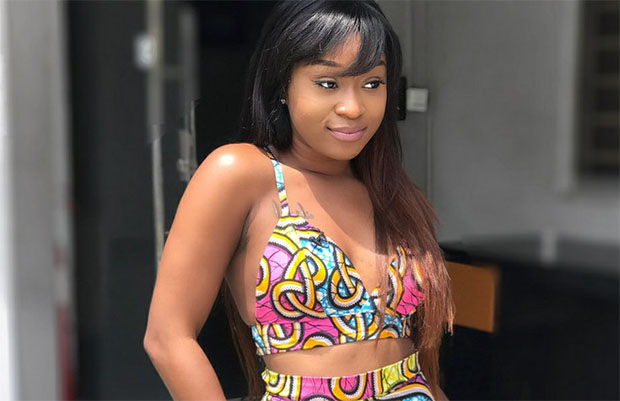 Efia Odo appears to have confirmed what many Ghanaians have long suspected about her former relationship with Shatta Wale.
Prior to their breakup, it was speculated that the actress and dancehall musician may have gotten jiggy under the sheets at some point, owing to some bedroom photos and videos they shared of themselves at the time.
Efia Odo appeared to be joking in a recent video when she hinted at what many people believe to be the hidden truth about having sex with Shatta Wale.
She was asked to share some perplexing facts about herself as part of an unscripted fun game with Pulse Ghana, and she let her fans guess which of the statements are true or false.
Of all the things she could think of, Efia said, "l fucked Shatta Wale, I have a car and I'm a bad bitch".
Fans are now obligated to guess whether one of these statements is true or false, regardless of what the actual truth is.
To the best of their knowledge, Efia's claim about having sex with Shatta Wale may be true.
Some fans believe the two, who broke up more than a year ago, were more than just friends, as many assumed.
The majority of the comments so far indicate that Shatta has tasted the honey pot of the sultry socialite more than once.