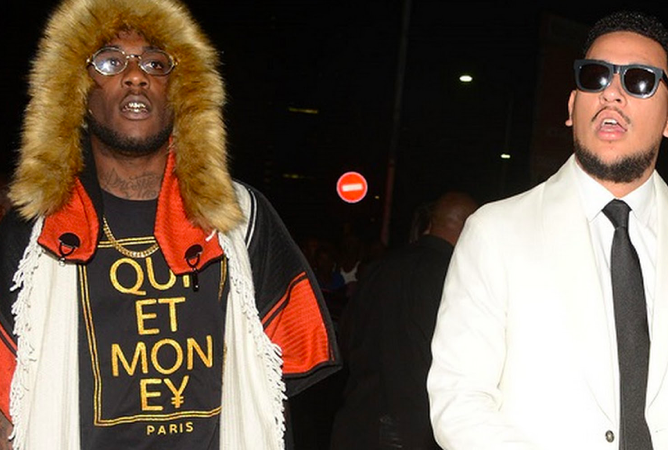 Afrobeats musician, Burna Boy has finally reacted over the passing of South African rapper, Kiernan Forbes, well known by his stage name AKA.
Recall that AKA was shot dead alongside his longtime friend, Tebello "Tibz" Motsoane, in a drive-by shooting on Florida Road, Friday night.
Burna Boy via his Instagram page on Wednesday, prayed for the soul of the deceased despite not being on good terms with AKA before the unfortunate incident.
He claimed that he had earlier told him to get a gun, after he labeled him "crazy" for owning one.
Burna Boy further prayed for the culprits to be found and for AKA to rest in peace.
He said," WTF is all of that about? I just heard he died, seen that video at that restaurant.
"Took me out of a positive mood/ Took me back to that day when you saw my gun and you said I was wild/ Then I told you you should have one too.
"But I didn't want you dead, it was like that with me and you, have one too/ Cuz it weren't like niggaz wasn't dying but I thought you knew/ And I ain't really f**k with you.
"Wicked! I hope they catch whoever did you wicked/ I hope you rest in peace, even though we ain't kick it/ At the end of the day we some grown ass ni**az."
The two friendship made a U- turn when Burna Boy threatened to leave South Africa during the height of the xenophobic attacks against Nigerians and other Africans in 2019.
Burna Boy threatened AKA in a now-deleted tweet and requested that the rapper step up his protection.
He wrote, "Next time I see you, you better have a large security buddy, on Gambo's Grave, ur gunna need it."