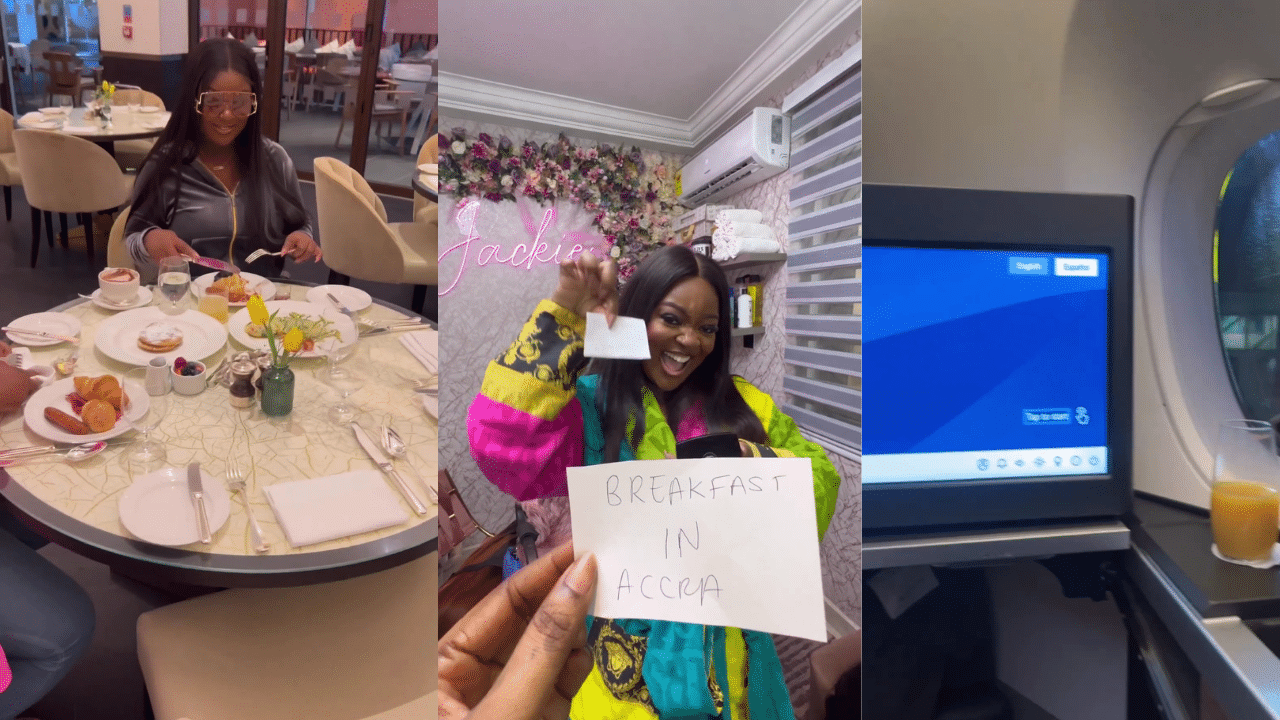 Celebrated Ghanaians actress, Jackie Appiah has joined the trending challenge on Tiktok which involves picking from two options written on a piece of paper – whatever is on the paper is the treatment you receive.
Sharing her own version of the whole challenge, Jackie Appiah was lucky enough to choose a breakfast in London over one in Accra.
Fortunately for her, the person she was playing the challenge with fulfilled his promise of flying her to London just for an English breakfast.
Aside from the English breakfast, Jackie also received a red Goyard bag.
As we all know, if it's not a known designer brand, Jackie Appiah will never put it on because she is clad in stylist apparel in almost all her pictures on her socials.
Once again, the A-list actress Ghanaian has given Ghanaians a topic to discuss concerning her flamboyant lifestyle.
While some social media users are wishing and praying just to enjoy like her in life – Others are also admonishing her for her opulence on social media.
Nothwithdnaidng the insults from her critics, Jackie Appiah will still share another video about her flamboyant life outside of social media.
Watch the video below.