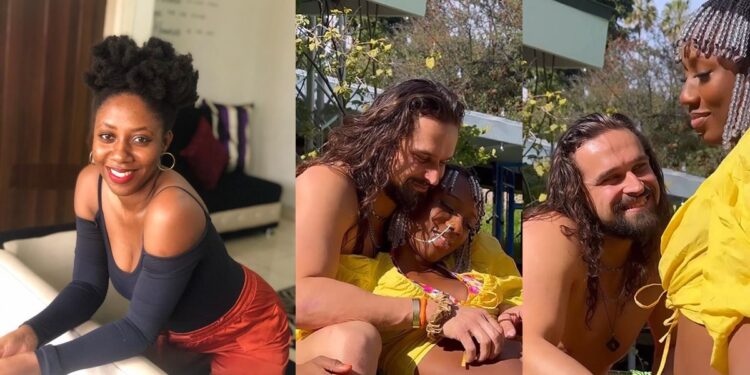 Nigerian dancer Korra Obidi has shared an intimate video of her cozying up in the arms of her alleged new lover.
The mother of two who recently finalised her divorce from her estranged husband, Justin Dean, caused a stir on the internet on Saturday when she shared a loved-up video with US actor Agustin Seco.
In the video, Korra and Agustin were seen embracing tightly and being all cozy, which made fans speculate that she has found love again.
Further fueling speculations that she and Agustin are an item, on Sunday evening, Korra shared another video of herself in a swimsuit, all loved up with Agustin by the pool.