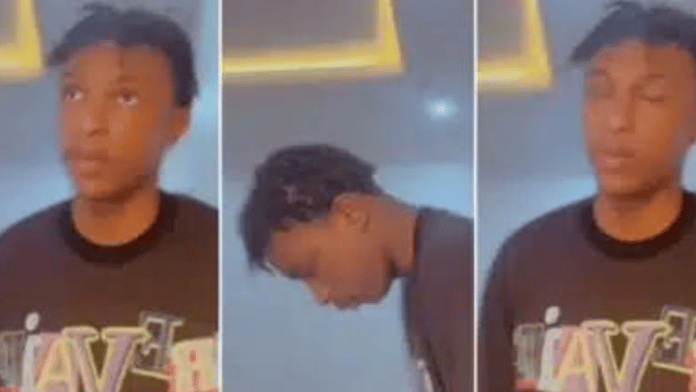 A young Nigerian guy has publicly confessed on the internet that his source of wealth isn't genuine.
As openly revealed by this guy who's believed to be around 17 years old, he regrets selling his soul to the devil in exchange for riches.
Making this shocking confession in a short Tiktok video, the young boy who was obviously influenced by his friends to join the sakawa gang also disclosed he now has few days left to stay alive because his time is up.
After breaking the heartwrenching news to his family and loved ones, he later advised his fellow youths to completely stay away from anything relating to money rituals because the end is always bitter and sorrowful.
He captioned the video as;
"Please don't do ritual the money comes with sadness. I give my life to Christ this moment. Anytime I remember I got few days left I cry. I'll miss y'all???."
Watch the video below