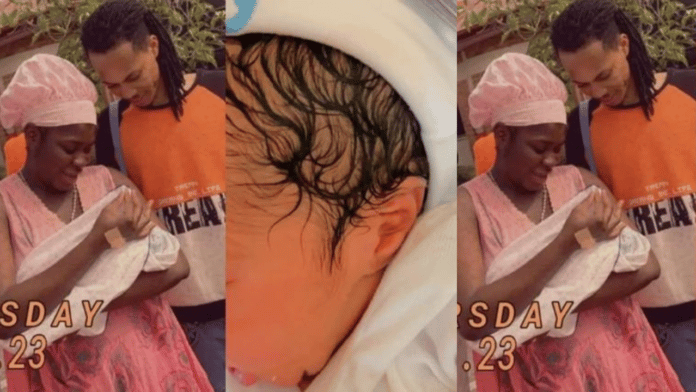 There's currently a fire on the mountain and looking at how things are unfolding, it's going to be a long week for Yaa Jackson and her baby daddy Manuel GH.
The two lover birds who recently welcomed their first child together have reportedly parted ways and it's evident on social media as they have both unfollowed each other on Instagram.
A simple search on both of the pages of the former lovers confirms that they are not following each other anymore which gives us a clue about what is going on behind the scenes concerning the current state of their affair.
Yaa Jackson on the other hand has been ranting and throwing indirect shades at Manuel GH through her recent posts on both Instagram and Snapchat.
In one of her posts on Instagram, she slammed her critics who claim she's ugly and asked why men are drooling over her if what they are saying is true.
On Snapchat also, she described men as scum and very wicked and additionally lamented that it's going to take her decades to narrate how men have mistreated her.
She also wished for Karma to deal with the man who has broken her heart and we all know she's talking about her baby daddy, Manuel GH.