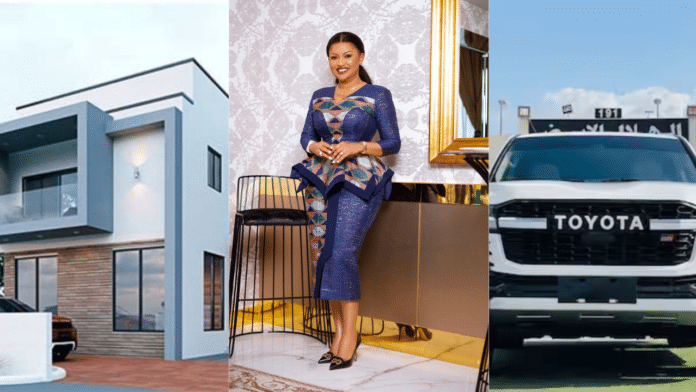 According to Nana Agradaa who is the founder and general overseer of Anointed Palace Chapel, Nana Ama Mcbrown has been given a brand new car and a house as part of the juicy packages for signing a new contract with ONUA TV.
Nana Agradaa dropped these claims whiles addressing Kwame Nkrumah Tikese, Ola Michael and Abena Moet's attack on the multi-talented actress.
As professed by Nana Agradaa, she has received exclusive information from a justifiable source that Mcbrown was given a car and a house and that particularly influenced her decision to leave UTV for ONUA TV.
She also called on other Kumawood stars to come to Mcbrown's defence since some Despite Media workers have secretly vowed to tarnish her image for leaving the Accra-based media outfit to join Media General.