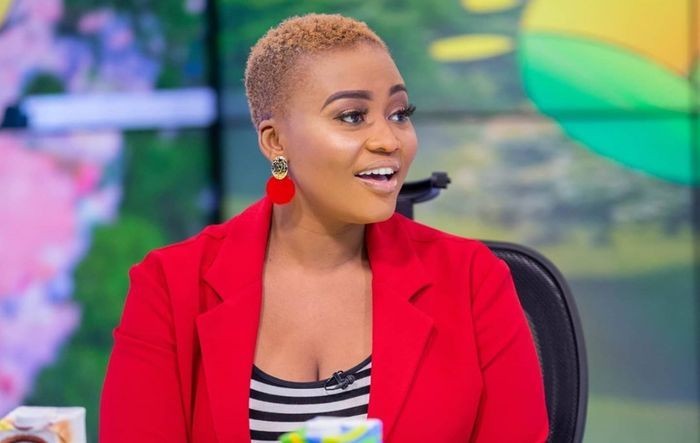 Nana Ama McBrown's resignation from UTV and MzGee's take over from her as host of the United Showbiz program has created a lot of buzz this week.
The actress came under fire from some Ghanaians and former colleagues at Despite Media who labeled her as "ungrateful" for parting ways with the media company without notice.
This was after McBrown was on Monday unveiled as the new addition to the staff of Media General's owned Onua TV after her prolonged absence from the screens at her former workplace.
While responding to the critics, McBrown revealed on 3FM's Sunrise with Johnnie Hughes that she's justified not to have tendered in her resignation because she did not enter into a contract with her former employers.
Amidst the brouhaha surrounding her move, alleged juicy salary details of her replacement, MzGee, have popped up online.
According to reports, the media personality born Gloria Akpene Nyarku-Acquah is taking a whopping GHC 500,000 monthly.
In addition to that, there is a report that she also received a V8 car gift when she commenced working with Despite Media Group on UTV.
Notwithstanding the poaching fee involved in signing McBrown to Media General, it was gathered that she was receiving a gargantuan salary at UTV more than some staff of the station due to her relation with manager Fada Dickson and CEO Dr. Osei Kwame Despite.
However, it is alleged that she was demanding an increment in her remuneration but her co-workers sabotaged her chances of securing and that's attributed to why she quit.
Reacting to the rumour, controversial Instagram blogger, Those Called Celebs noted that GHC 500,000 is actually a peanut for Fadda Dickson and the owners of Despite Media Group.
She went on to debunk claims that McBrown had wanted a salary raise but was denied.