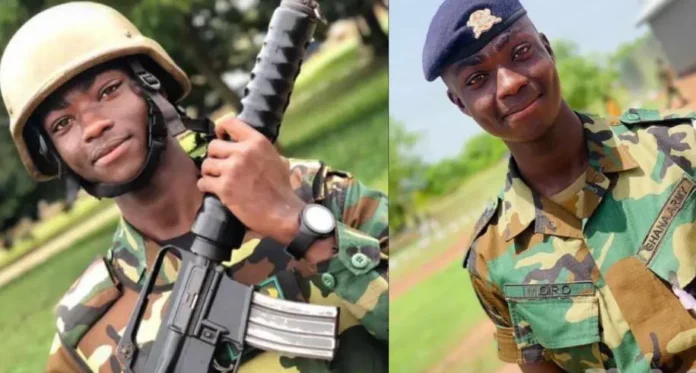 The Ghana Armed Forces have reacted to the killing of a soldier in Ashaiman, a suburb of Accra, by releasing exclusive information about him.
According to a statement released by the forces, the slain Imoro was stationed at Sunyani and not Accra where he met his untimely death.
Trooper Imoro Sherrif, a young soldier who had recently arrived in Accra, was discovered in a pool of blood close to the Amania Hotel in Ashaiman, according to a news release released by the military on Tuesday, March 7.
"Trooper Sherrif, who was stationed in Sunyani, was in Accra on a Course and had sought permission to visit his parents at Ashaiman where he grew up, but was found in a pool of blood in the early hours of Saturday near the Amania Hotel in Ashaiman," the press release signed by Brigadier-General Emmanuel Aggrey-Quashie, the Director General of Public Relations, said.
After that, a swoop was carried out on Tuesday to capture the vile criminals, which resulted in the arrest of 184 locals.
Yet, the soldiers' behaviour on Tuesday has been roundly criticized.