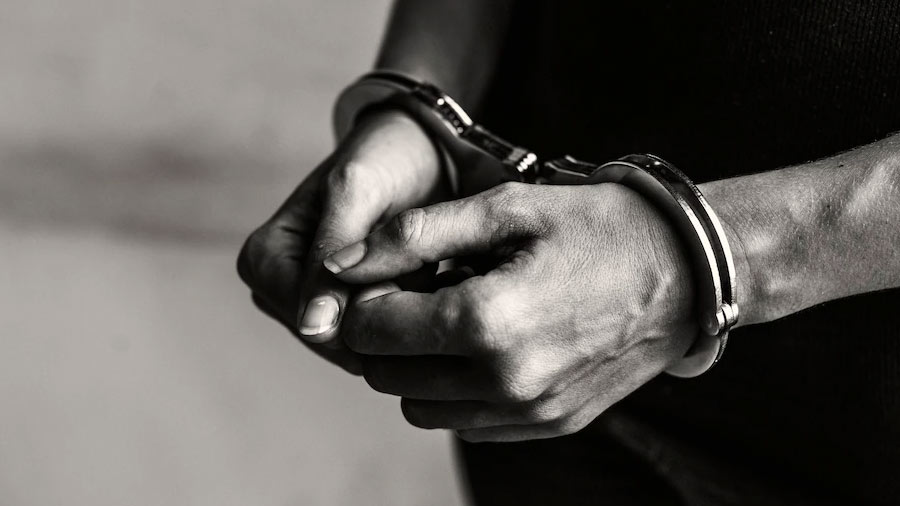 A brutal killer who had plastic surgery to change his appearance and assumed multiple fake identities has finally been detained in Russia after 17 years on the run.
Igor Kuzmenko, who also went by the names Vladimir Kishko, Viktor Kuzmenko and Roman Marchuk, had multiple fake passports which he used to evade the authorities.
He even burned his fingerprints with acid, which he claimed happened after an accident at work, but which police suspect he did to help evade capture.
Kuzmenko stands accused of multiple murders as part of his affiliation with notorious gang "Les" who are widely believed to be responsible for the murder of 50 people in a 10-year period.
It is alleged the gang's first victim was Boris Terpugov, who was chairman of Rodnik bank and gunned down near the headquarters of the Russian government in 1999.
Kuzmenko was first detained 17 years ago in Rostov-on-Don for an axe attack but fled the court before vanishing.
It is alleged he then continued his violent tirade for almost two decades and is accused of bludgeoning Sochi businessman Alexander Raznikov to death with a crowbar.
Other muders that he is thought to have been in involved in were disguised as domestic incidents.
Many of Kuzmenko's fellow gangsters have long been arrested and jailed, with one being extradited from Spain and receiving a sentence of 23 years.
Kuzmenko spent time in several different countries, including Ukraine, but was caught while on a trip to Rostov, southern Russia.
Yulia Ivanova, senior assistant to the head of the Investigative Committee in Moscow, said: "Kuzmenko underwent a plastic surgery, radically changing his appearance, and at the same time destroyed the papillary patterns on his fingers."
Once caught, local Russian media reported he "behaved like a professional spy from the movies."
Kuzmenko is on trial alongside two other men also part of the gang.
He is accused of murder, attempted murder, gangsterism, robbery and trafficking weapons.
He faces a life sentence if convicted.