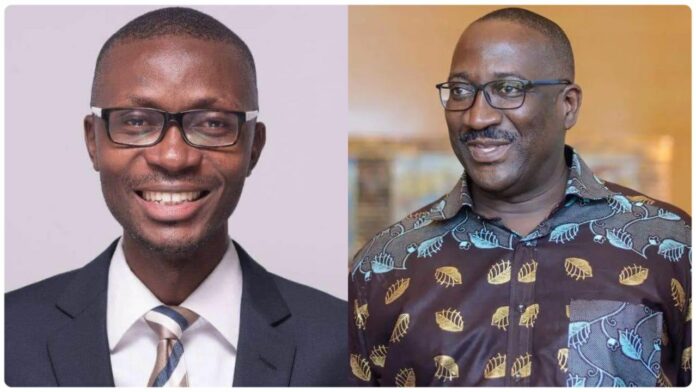 Massive resignations have hit Omni Media, owners of Citi FM and Citi TV, as almost all the top journalists have left the station.
Within months, all these experienced minds who held the station down and were the reason many tuned in decided to leave en masse.
Many do not understand the motivation behind their collective decision to leave the station, considering the pedigree of the media house and what it offered.
Notable names like Jessica Opare Saforo, when she announced her resignation from the station, broke many hearts who had come to associate her with the Citi brand.
Dzifa Ametam, who was the host of the breakfast daily show on Citi TV, also left without any notice. Her viewers were disappointed when they painfully heard the news.
"What is happening at Citi FM and Citi TV for all these top journalists to be leaving the station in a swoop?" Many have asked.
Below is a list of several top journalists who have left Citi FM and TV within the last few months:
Jessica Opare Saforo

Philip Ashong

Kojo Akoto Boateng

Dzifa Ametam

Fentuo Tahiru Fentuo

Olele Salvador

Daniel Koranteng

Kwame Dadzie

AJ Sarpong

Rastina Opare Saforo

OS Kwame

Sandister Tei

Miscellaneous workers including sound engineers, producers, technicians etc.
One funny twist is that most of these journalists who left Citi either joined Multimedia Group (Joy FM), Media General (TV3), or went into something completely different.
Fentuo Tahiru Fentuo currently works with Multimedia Group after leaving Citi, Kojo Akoto Boateng works on his private business, Jessica Opare-Saforo is now a YouTuber, and Philip Ashong currently works in the FCMG sector.
Although the apparent reason for their leaving is unknown, many have speculated that internal wrangling, poor corporate governance, and underappreciation are some of the primary reasons.
Meanwhile, Bernard Avle, who is the general manager of the station, and Samuel Atta-Mensah, who is the managing director of the station, have yet to provide explanations for the many resignations.