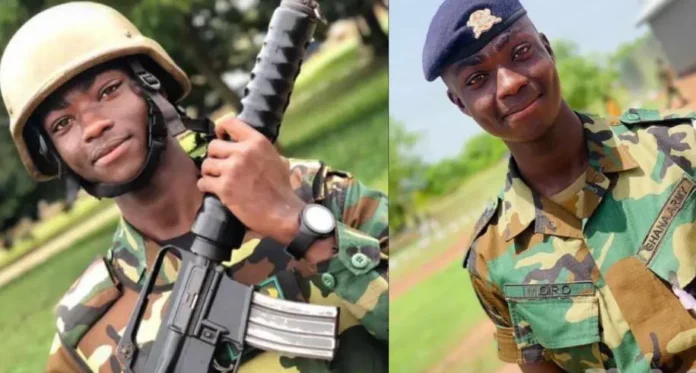 The Police Administration says it has arrested key suspects in the murder of Sheriff Imoro, a soldier at Ashaiman.
In a release on Friday, the Police noted that the suspects were arrested through a sustained intelligence-led operation.
"The Police after a week of sustained intelligence-led operation have arrested the key suspects involved in the murder of Imoro Sherrif, the soldier who was found dead at Taifa Ashiaman on 4th March 2023," the release stated.
It would be recalled that on Saturday, March 4, 2023, a young soldier was murdered at Ashaiman Taifa.

His death however angered the military for which reason in the early hours of Tuesday, March 7, some military personnel invaded Ashaiman and brutalised some residents in a search for the murderers of their colleague.

They also took some of the residents away for interrogation. Most of them have since been released as of Friday.
The MP for the area then condemned the act by the military men.
According to him, although the killing of the soldier was a dastardly act, "we cannot take the laws into our hands whether we are lawmakers or security agencies."
POLICE ARREST KEY SUSPECTS IN THE MURDER OF IMORO SHERRIF, A SOLDIER

— Ghana Police Service (@GhPoliceService) March 10, 2023