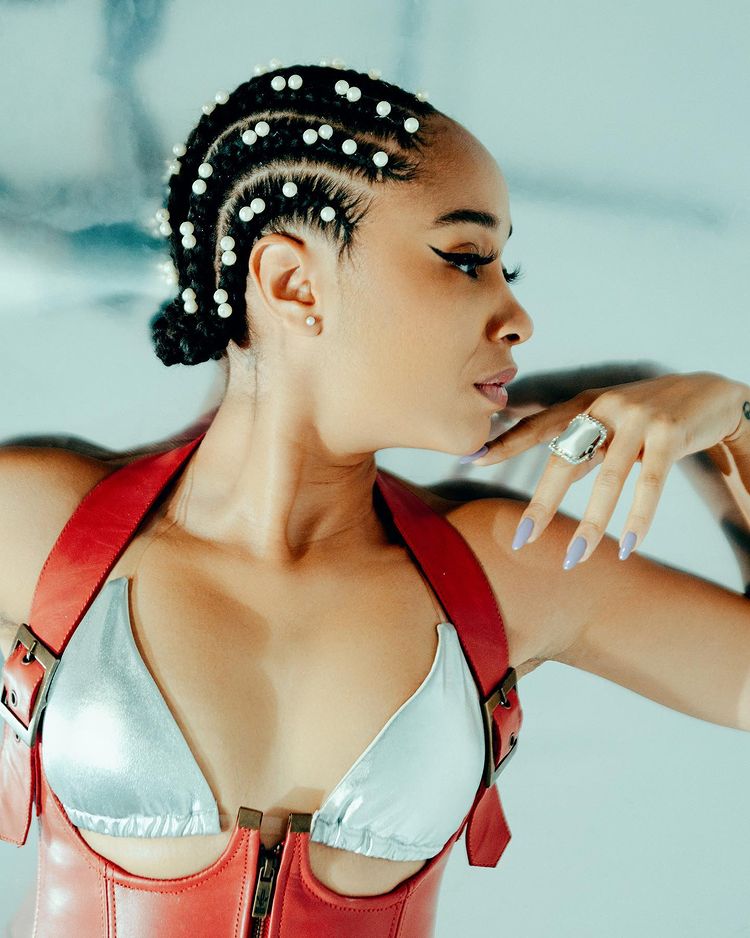 Sister Derby's entire brand is associated with nudity hence it's not surprising she decided to show flesh in Medikal's 'COLD AND TROPHIES' video which she was employed as a guest artiste on the music piece.
Just about a week ago, the AMG-signed artiste hinted at his collaboration with Sister Derby who is his ex-lover.
This revelation stirred reactions online as many social media users were forced to draw the conclusion that the rapper divorced Fella reason he decided to go back to his old lover and announce their reunion through a new song.Fella on the other hand also gave netizens reasons to believe that her marriage to Medikal has collapsed because, in all her most recent pictures, her wedding ring was off.
It can now be confirmed that the trio were playing with the minds of Ghanaians and they just needed attention to promote the music project.
The music video is out on and as usual, Sister Derby didn't fail to impress – She wore a short-skimpy dress which exposed her raw bortos.
Nudity has now become the order of the day and a massive tool for the promotion of music and even household items hence who are you to complain?
Watch a snippet of the 'Cold and trophies' video below.