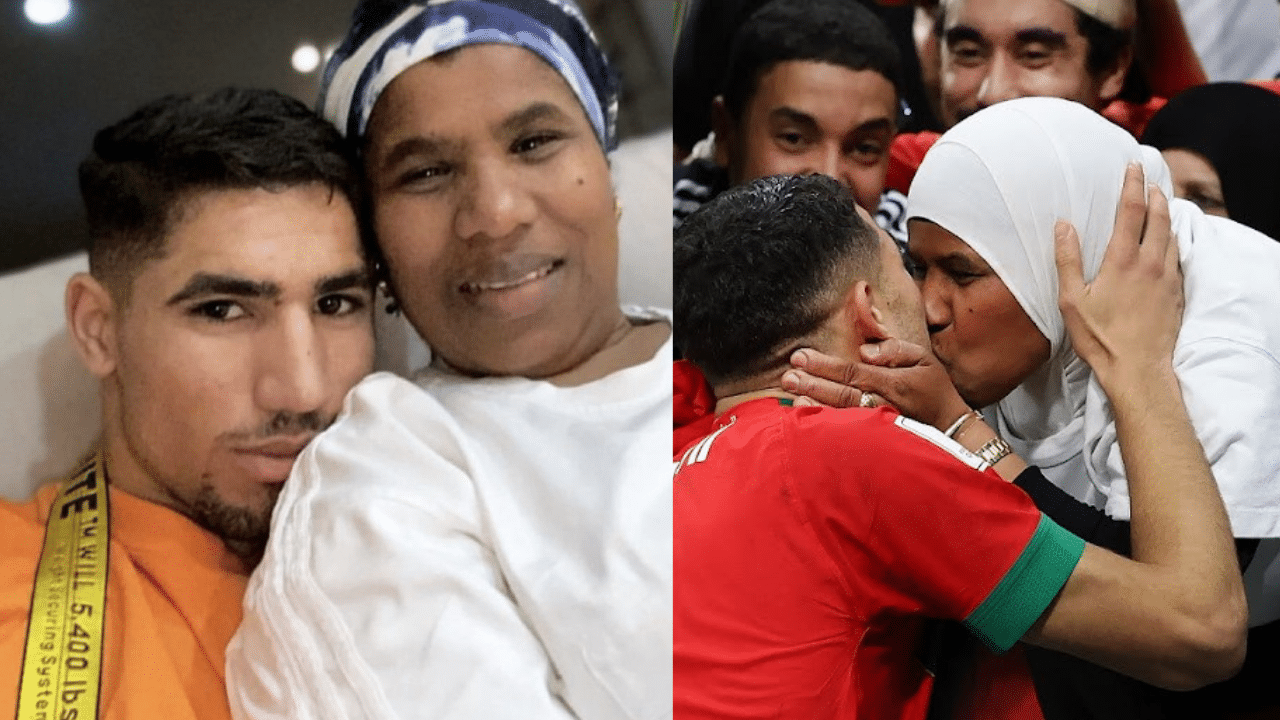 According to a report by Morroco World News, Achraf Hakimi's mother has reacted to the In rumours that her son's fortune had been transferred into her name.
Achraf Hakimi's mother, Saida Mouh, has said that she was not aware of any such transfer but stressed that if her son hadn't done it, he would be unable to get rid of Hiba Abouk.
Mouh told Moroccan media that Hakimi had not disclose anything to her about the situation, and that "if he has taken any action to protect himself, I'm unaware of it."
Hakimi's mother continued, "And so what's the problem if the news is true? If my son hasn't been smart to do this, he would have not been able to get rid of that woman [Hiba Abouk] and would have also lost his hard-earned fortune"
According to recent reports, Abouk will receive nothing from Hakimi's fortune and assets because everything is registered under the Moroccan footballer's mother's name.
Spanish news outlet Marca reported on Friday, April 14 that Abouk was requesting half of Hakimi's property and wealth but she discovered that he has nothing to his name.
According to the same source, Hakimi's mother has been receiving his wages in her bank account for some time, and she is the sole beneficiary of his income and wealth.
The Moroccan international and PSG right-back and the Spanish-Tunisian actress Hiba Abouk divorced last month.
Hakimi is one of the most expensive players in Africa and is regarded as one of the world's best right-backs. In 2022, the International Center for Sports Studies (CIES) featured the Moroccan player in its list of the 100 most expensive players in terms of his estimated transfer value.