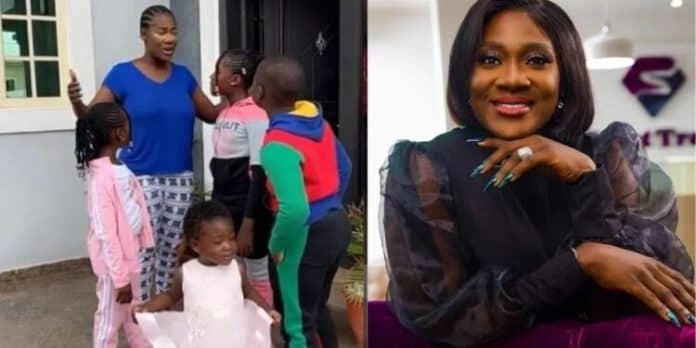 Nollywood star Mercy Johnson has explained his frustration as another factor that has influenced his decision not to take her kids out.
According to her, the role of being a mother and always being available for your kids is so demanding most of the time.
Considering that she has to attend to the needs and wants of all his kids at the same time, it discourages her from going out to have a fun time with them.
Sharing her frustration on social media, Mercy Johnson asked parents if they could relate:
"Who can relate? Like in my head ehhh. I am never going out with them again. Weekend vibes with the Imobios….. Happy Sunday all".
Mercy Johnson never again expressed her desire to either avoid being a mother or avoid taking her kids out.