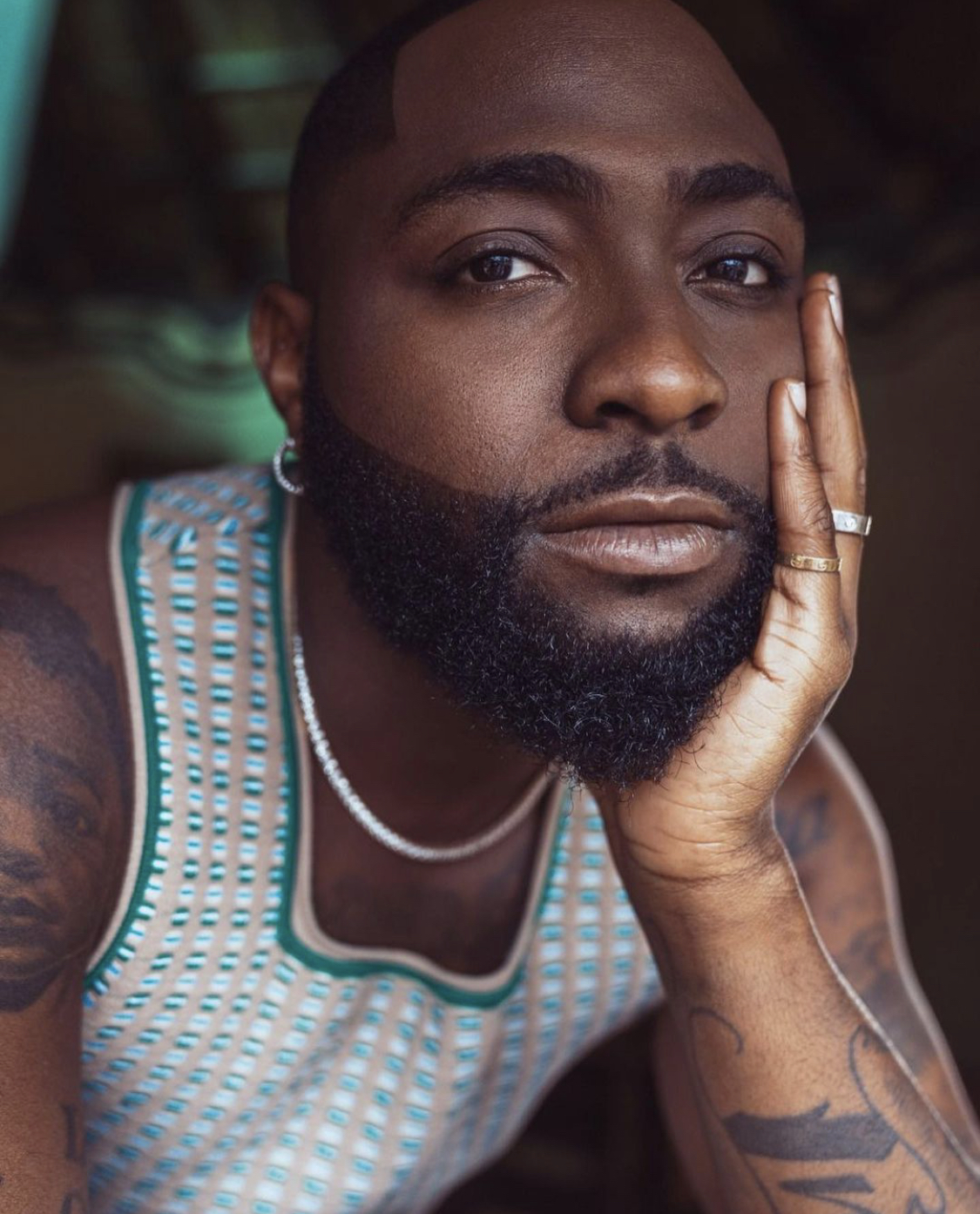 Esquire Middle East's William Mullally had a chat with Nigerian Afrobeats star Davido during a recent trip to Dubai.
During the conversation, the "Unavailable" crooner shared his passion for luxury watches, living in Atlanta, his music role model as a kid, and elaborated on what he loves about music. He also discussed his upcoming Netflix docu-series, revealed how he creates hits, shared insights on the sources of his inspiration, and disclosed his plans for his creative agency, including discovering and nurturing new talents.
See excerpts of the interview below:
Do you have any big moves coming up?
I have a movie coming out in December with Netflix.
Really?
It's very, very big. This is the first time I've said anything about it, actually.
Tell me more!
It's a documentary. It's a docu-series about my life, called David. I shouldn't be talking about this, but yeah.
Do you find you have the same passion for music as you once did?
Honestly, you get tired of being famous. Sometimes you even get tired of making money, because to me money is paper. That doesn't bring me joy in my life. But the passion for the music is what still keeps me interested.
Today, you have Beyonce, who has been singing since before I was born, so for her to even want to learn, to be in the studio, is inspiring.
You never stop wanting to make more dynamic music. When I get in the studio with the younger producers that are coming up now, I'm learning from them.
Really?
Yes! Music, as long as you have passion for music, I don't see ever losing interest. I may lose interest in being famous, I may lose interest in going to the club, I may lose interest in buying watches. The lifestyle of the superstar gets tiring, but the passion for the music, if you really truly love it, will never leave you. That's what really keeps me going.
What is it about the music?
It's the process. Making it, performing it. Even with this album, especially with my boys who are always with me, they say to me, 'it's so crazy how you solve the process of making this album, and now everybody is singing it.
Being in the studio, changing things, writing—it's an amazing process. It's so dope. You mix it, you release it, and then you go on stage, and you see people singing it word for word—it's crazy!
How does a hit happen?
A hit is natural. Sometimes I know. Like with this album, with Feel and Unavailable, I knew those songs would hit, but I don't feel like you sit down and plan a hit. With Feel, it really came so naturally. Most of my hits come like that. If you're sitting there stressed out, saying 'it's been four months! We need to drop a hit!' It'll never come. If you just relax and breathe, it will come. Well, for me it will come—I don't know about for them. But for me, hit music has always been natural.
Even before I was an artist, I was a producer. I was in the background of things, so I knew hit music before I was making it.
Do you think you'll do this forever?
No! I'm 30 years old, and I blew up when I was 17. I always want to be doing entertainment. I have a lot of dreams. I want to grow. I want to blow up so many creators in Africa that don't have the opportunity to showcase their talents. I'm building a talent agency, a media house. I want to own a radio station, I want to own the biggest record label in Africa. There are a lot of things I want to do in entertainment, but eventually, as a musician, there's going to be a day when I'm done. Not now, though.
Is acting in the cards?
I want to shoot movies too. I'm building a creative agency, so short films will be a part of that.
Read the full interview here.