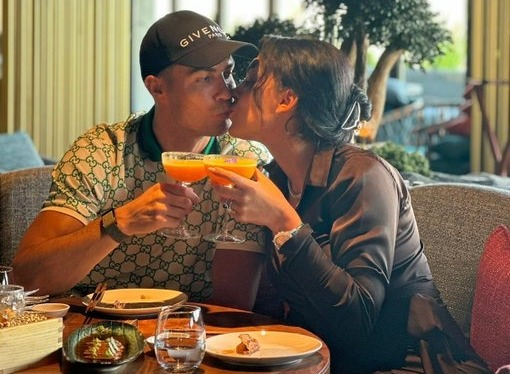 Dolores Aveiro, the mother of Cristiano Ronaldo has dismissed rumours that the relationship of his son and girlfriend Georgina Rodriguez is heading for the rocks.
Recall that reports claimed Ronaldo was "fed up" with the Spanish model and that they could be about to split up.
But, Georgina responded with a social media post that read: "The jealous one invents a rumour, the gossipy one spreads it and the idiot believes it."
Dolores Aveiro was, however, asked about the situation during a shop opening in her native Madeira.
She replied, "It's all lies.
"Every couple argues, but what's been written is a lie," she said.
Also speaking on Ronaldo's relationship with Georgina, Elma Aveiro squashed the rumours, saying she does not even care much about the rumours flying about concerning her and her family.
When asked on Instagram if the story of her not talking with Georgina is true, she responded saying, "Do you think I'm worried about what people think, they are people who don't know anything, they wanted to know."
Recall that Ronaldo's other sister Katia had recently visited her brother's home in Saudi Arabia capital Riyadh, where his brother lives and plays his football with Al-Nassr.
Katia could also be seen with Rodriguez and her brother's kids in one of the snaps in her Instagram story.