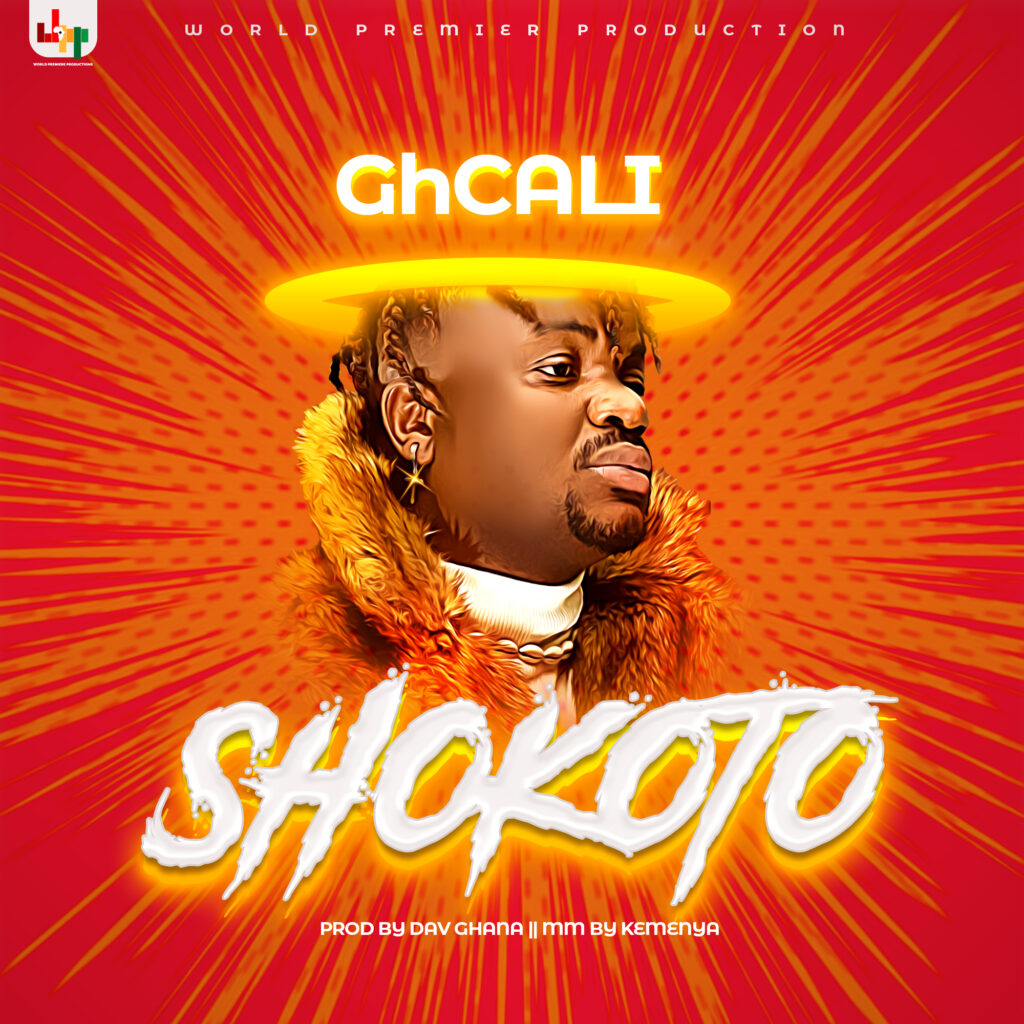 Ghanaian-born multi-talented artist GhCALI is making waves once again with the release of his highly anticipated Amapiano track, 'Shokoto.' The song, which showcases GhCALI's versatility as a songwriter, singer, rapper, and video director, is a testament to his musical prowess and is poised to dominate the Amapiano fraternity. Produced by Dav Ghana and expertly mixed and mastered by Kemenya, 'Shokoto' offers an enticing glimpse into GhCALI's forthcoming album, 'BELIEVE.'
Amapiano, a popular genre originating from South Africa, has been steadily gaining momentum across the African music scene. Its infectious beats, groovy melodies, and catchy lyrics have captured the hearts of music lovers worldwide. GhCALI's decision to delve into Amapiano demonstrates his commitment to pushing boundaries and exploring new sounds while staying true to his Ghanaian roots.
GhCALI's infectious vocals, accompanied by Dav Ghana's masterful production, create an irresistible fusion of Ghanaian and Amapiano influences. The song's catchy hooks, captivating melodies, and vibrant instrumentals guarantee an instant dancefloor hit.
The track's lyrics are a celebration of life, exuding positive energy and urging listeners to embrace joy and freedom. GhCALI's lyrical prowess shines through as he effortlessly blends English and local Ghanaian dialects, ensuring a relatable and engaging experience for fans across the globe.
'Shokoto' benefits from the creative expertise of two talented collaborators. Dav Ghana, an accomplished producer known for his ability to infuse various genres, lends his expertise to the track, crafting an intricate blend of Amapiano elements with GhCALI's unique style. The result is a refreshing sound that is both captivating and distinctive.
Furthermore, Kemenya's exceptional mixing and mastering skills elevate 'Shokoto' to a whole new level. Kemenya's meticulous attention to detail ensures that every beat, rhythm, and vocal nuance is perfectly balanced, guaranteeing an immersive sonic experience for the listeners.
GhCALI, the CEO of World Premiere Production (WPP), has continually showcased his talent and versatility in the music industry. As a songwriter, singer, rapper, and video director, he has carved a niche for himself by delivering captivating visuals that complement his vibrant musical creations. GhCALI's dedication to his craft and his ability to seamlessly navigate various genres have earned him a dedicated fan base that eagerly anticipates each new release.
'Shokoto' is a taste of what fans can expect from GhCALI's upcoming album, 'BELIEVE.' Set to be a culmination of his musical journey and artistic growth, the album promises to showcase GhCALI's diverse range of skills and influences. 'BELIEVE' is poised to solidify GhCALI's status as a force to be reckoned with in the music industry, captivating audiences far and wide.
With the release of 'Shokoto,' GhCALI has once again demonstrated his ability to transcend boundaries and create music that resonates with audiences. The track's fusion of Amapiano with Ghanaian influences is a testament to GhCALI's commitment to artistic exploration. As fans eagerly await the release of 'BELIEVE,'