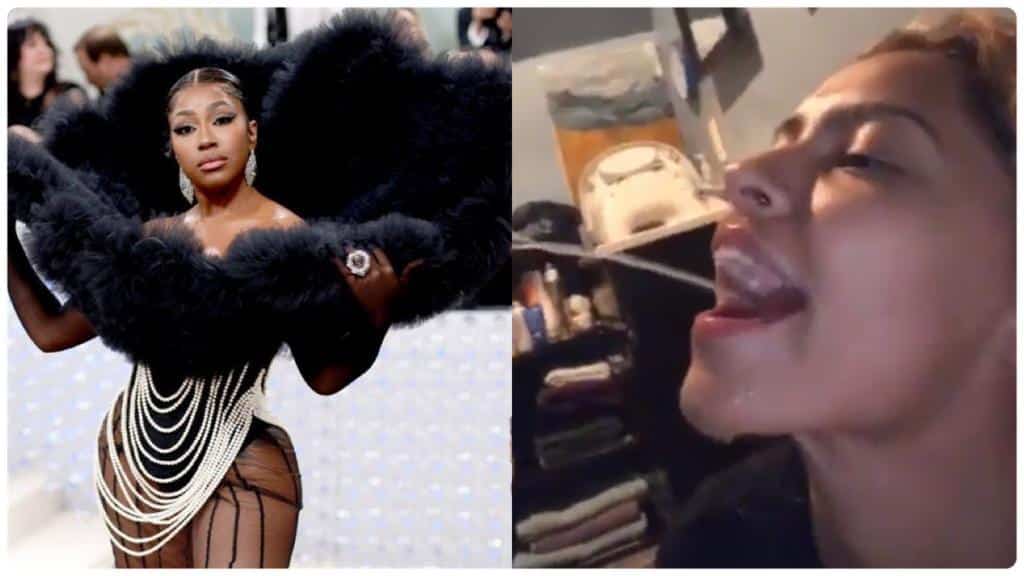 Yung Miami has shared a video to confirm her fetish for what many describe as a holy shower.
This is when a lady is pissed on by a guy and is made to either swallow it or enjoy it.
Yung Miami has revealed that that is one of her desirable sexual acts and that she always looks forward to having a 'n!ggaaaa piss on her."
When she was seen in the company of rapper Diddy at the MET GALA 2023, many eyebrows were raised considering that she has publicly confessed her weird fetishes and shared a video to the effect.
Yuck y'all make me sick😭
https://t.co/qIKJpuNatL

— assain🍸 ᥫ᭡ (@riaassain) May 2, 2023
Yung Miami was born on 11 February 1994 in Miami, Florida, USA. She is a music artist and actress, known for You People (2023), Bad Boys for Life (2020) and Yung Miami: Rap Freaks (2021). Born February 11, 1994.