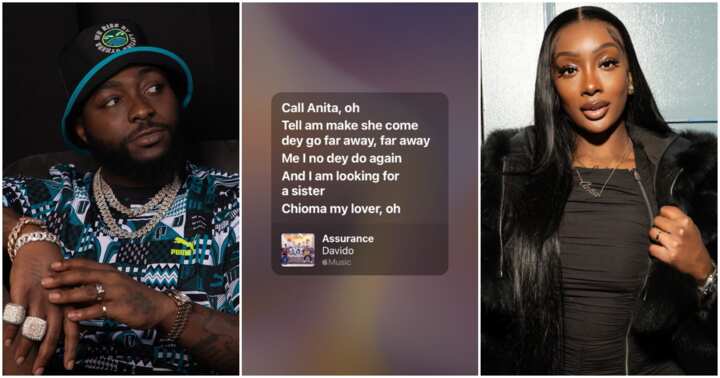 Following the announcement of Anita's pregnancy, numerous internet users realized that her name was also featured in Davido's Assurance lyrics.
The lyrics to the 2019 popular song featured a line about ordering Anita to go since he had found Chioma his sweetheart.
Listen to a clip of the lyrics here.