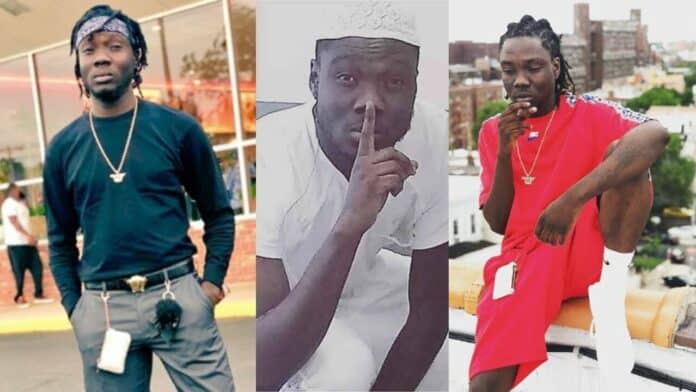 Showboy, born Sam Safo, was sentenced to serve 6 years in prison in March 2019 for stabbing Junior US and also biting his ear during a fight in 2017.
Junior U.S., who reported Showboy to the police later died from a robbery attack in the U.S. which is not related to his beef with Showboy who has been in prison before his death.

Although the controversial musician was serving his sentence in jail but found a way to communicate on social media.
Recall that a year ago, he called out Criss Waddle for setting him up with the whole incident that has sent him to jail.
In a post on social media, he wrote;
"5yrs ago Criss Waddle sent junior us to my house (apartment) … they set me up..my life hasnt been the same since then. July 3,2016 . I never forget this day. U can read the statement and see the lies they told police, came to court and denied everything and said they scared of me,"
To cement his allegations against Criss Waddle, Showboy shared a document from the court and said'
"Told court am a Gunsta .. prosecutor told me I got a Huge Ego and said I call the shot .. I was profiled .. if not Criss Waddle sending Junior to me to come pay me money he Criss Waddle owed ..all this never was going to happen .. Junior us was never my friend. That was Criss Waddle friend that hated on me out of jealousy .. I was set up by Criss Waddle and his friends. .thats the facts … still ain't got no visit from Criss Waddle till today. .. haven't seen him in 5yrs "oy said.
The highly opinionated socialite has finally regained his freedom.
According to confirmed reports, Showboy after his release from jail has been deported to Ghana.
His deportation to Ghana is because of his aggravated felony and crime involving moral turpitude.
Amidst the good news, social butterfly Showboy is yet to make a public appearance or post about his release and deportation on any of his social media pages.