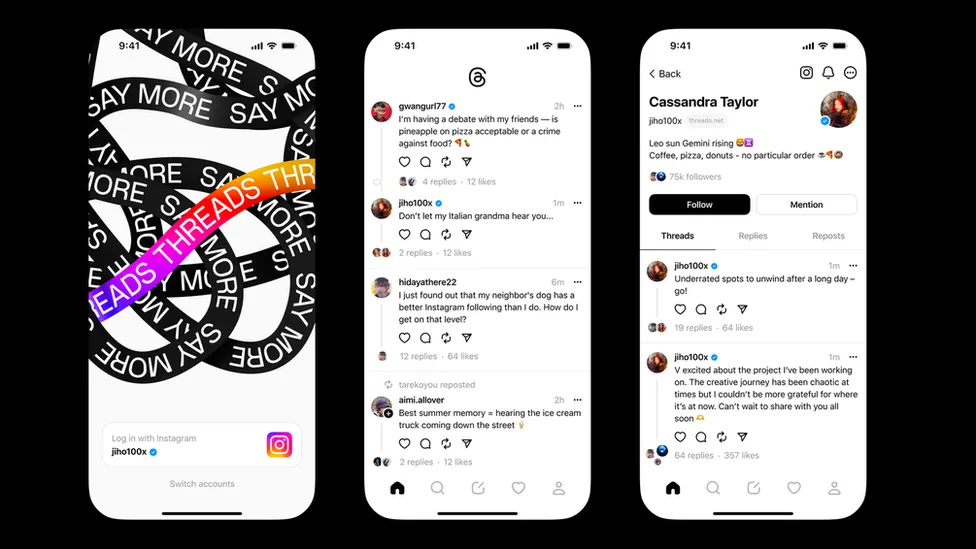 According to the company's CEO, Mark Zuckerberg, thirty million people joined up for Meta's newly launched Threads app on its first day.
He positioned the app as a "friendly" competitor to Twitter, which Elon Musk purchased in October.
According to experts, Threads could appeal to Twitter users who are dissatisfied with recent platform modifications.
Twitter CEO Linda Yaccarino, on the other hand, stated that while Twitter is "often imitated," its community "can never be duplicated."
Threads allows users to publish up to 500 characters and is similar to Twitter in many ways.
Mr Zuckerberg previously stated that maintaining the platform "friendly... will ultimately be the key to its success."
"It is infinitely preferable to be attacked by strangers on Twitter than to indulge in the false happiness of hide-the-pain Instagram," Musk responded.
When asked if the app will be "bigger than Twitter" on Threads, Mr Zuckerberg responded, "It'll take some time, but I think there should be a public conversations app with 1 billion+ people on it."
"Twitter had the opportunity to do this but didn't nail it." We can only hope."
The launch has received positive feedback online, with one individual telling the BBC that Threads is a "much-needed competitor" to Twitter.