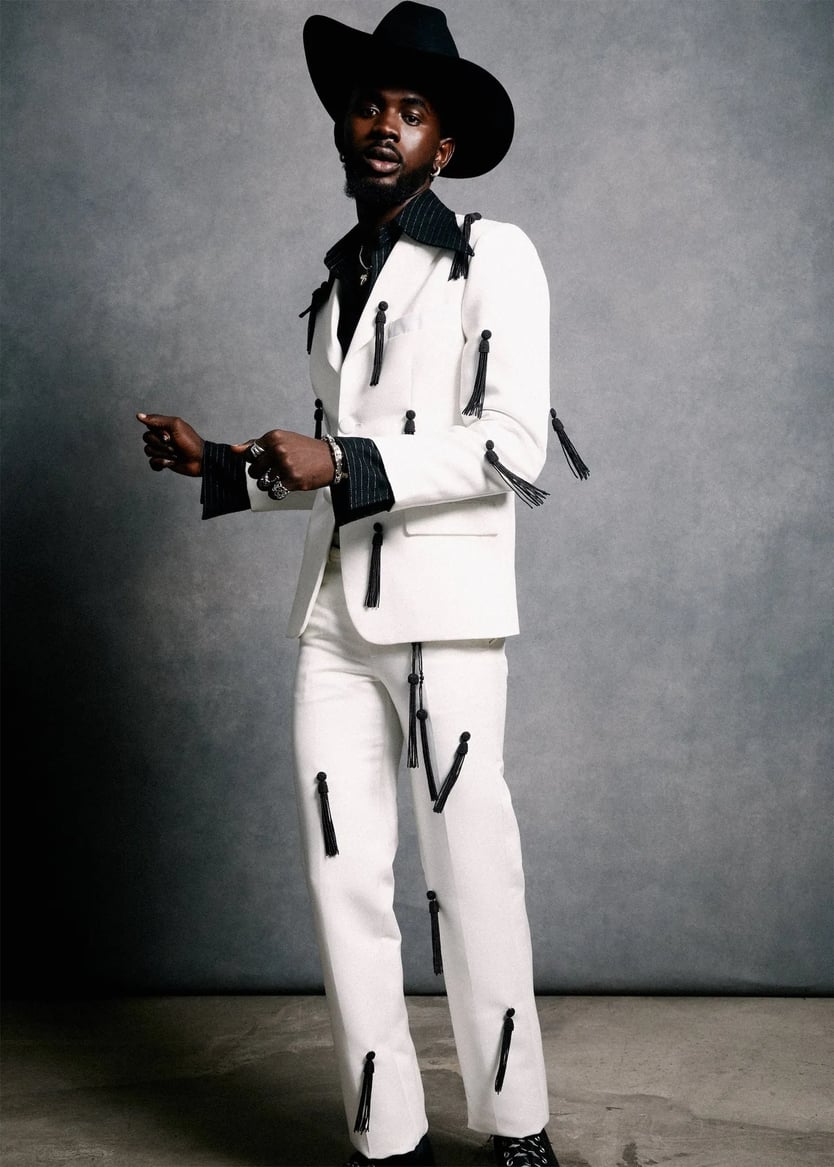 The young artiste behind the chart-topping hit "Second Sermon," "Villian I Never Was" in an exclusive interview with CNN's Larry Madowo, opened up about the influences that shaped his career and his unique take on modern highlife with reggae influences.
Black Sherif fondly reminisced about the pivotal role his parents played in introducing him to the world of music.
He revealed, "My mum and dad love music. The first time I met my dad he put me on reggae music. That feeling was different."
According to him, his mother's musical preferences further enriched his musical palette. These influences he revealed, not only shaped his taste in music but also sowed the seeds of his own creative journey.
READ MORE:Highlife Legend Adane Best Postpone Remix Release Due to Black Sherif's Busy Schedule
The blend of indigenous music and reggae that he was exposed to early on laid the groundwork for his distinctive approach to creating music.
"My mum loves Alpha Blondie and Adane Best, which built my interest in music and taste and stuff. It was very indigenous music and reggae as well as highlife music," Black Sherif shared.
Black Sherif's music is characterized by a contemporary take on highlife, a genre deeply rooted in West African culture.
He described his relationship with highlife as intrinsic, stating, "I think I am highlife whatever I do, even most of the rhythms and melodies I use are straight highlife but I didn't grow back then so this is a modern highlife with reggae influences and stuff."