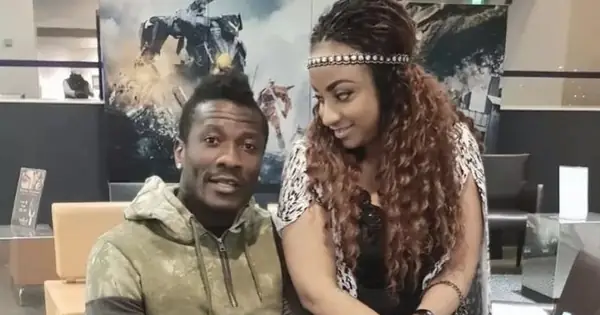 On Tuesday, October 31, 2023, an Accra court declared that former Black Stars captain Asamoah Gyan is the biological father of Gifty Gyan's three children.
The case, which has been in court for three years, garnered interest because to the celebrity of the former Sunderland and Al Ain star, who is Africa's leading scorer in a FIFA World Cup competition.
The court ordered Asamoah Gyan to pay his ex-wife Gifty Gyan a monthly payment of twenty-five thousand Ghana Cedis (GHc25,000) for the welfare and upkeep of their three children.
This amount excluded school fees for the three children, medical and dental care fees, and flight tickets for travel among other costs that may come with raising children.
Gifty has also received Asamoah Gyan's house in the United Kingdom, as well as another four-bedroom house in Ghana.
One of Asamoah Gyan's companies, a petrol station in Prampram, has been turned over to Gifty, along with a BMW automobile owned by the Black Stars.
When the divorce settlement information were made public, Asamoah Gyan expressed his displeasure.
Following a post on Ameyaw Debrah, Gyan responded on his X (previously Twitter) page, which has over one million followers:
"If I have 10pts and I keep quiet cos I'm matured, and you have 2 pts and you going find public sympathy, then it's cool. You are very funny. This is deep so think about it"