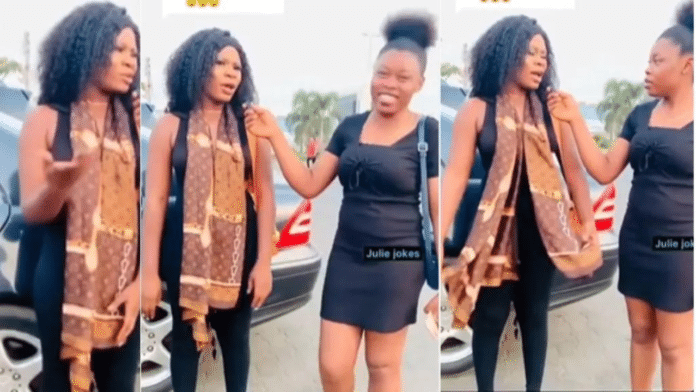 I'm not sure this lady even has Ghc 1000 to her name but she's capping rubbish on the internet.
How can you tell me anyone with 5 million naira which is equivalent to Ghc 130K in his account is broke and shouldn't think about marriage?
A pretty Nigerian lady has infuriated social media users after sharing her deluded opinion on men who are ready for marriage.
In a video circulating online, the young lady revealed that a man who has five million naira in his account should not be thinking of marriage.
According to her, such men cannot afford to get married because N5m is a small amount of money.
Speaking during a street interview, the lady said she cannot marry a man with only 5 million naira in his account because they would have financial challenges after the marriage.
According to her, when the man is done with the wedding ceremony, he would most likely enter the marriage as a broke husband.
Giving her reasons, she said, "Do you want him to go broke after the marriage? five million is small".
Watch the video below: