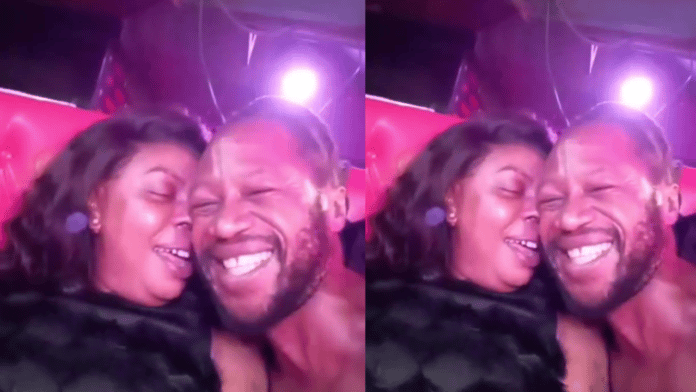 Afia Schwar who claims she is sick just to avoid being thrown into jail has lost his brother.
In the video which was first shared by Schwar herself on her IG page, she and her late brother were seriously chilling inside the pub.
You don't need an extra eye to tell that Afia Schwar was deeply drunk after watching the video because she laughed hysterically throughout the video.
Only Afia Schwar knows the sweet words her late brother was whispering into her ears which forced her to lose focus and behave like there was a clown in front of her.
Throughout the video, Afia Schwar and her late brother expressed the undiluted love they share for each other.
We are yet to know the cause of the promising young man's death.
Currently, Afia Schwar has requested privacy in these trying times.