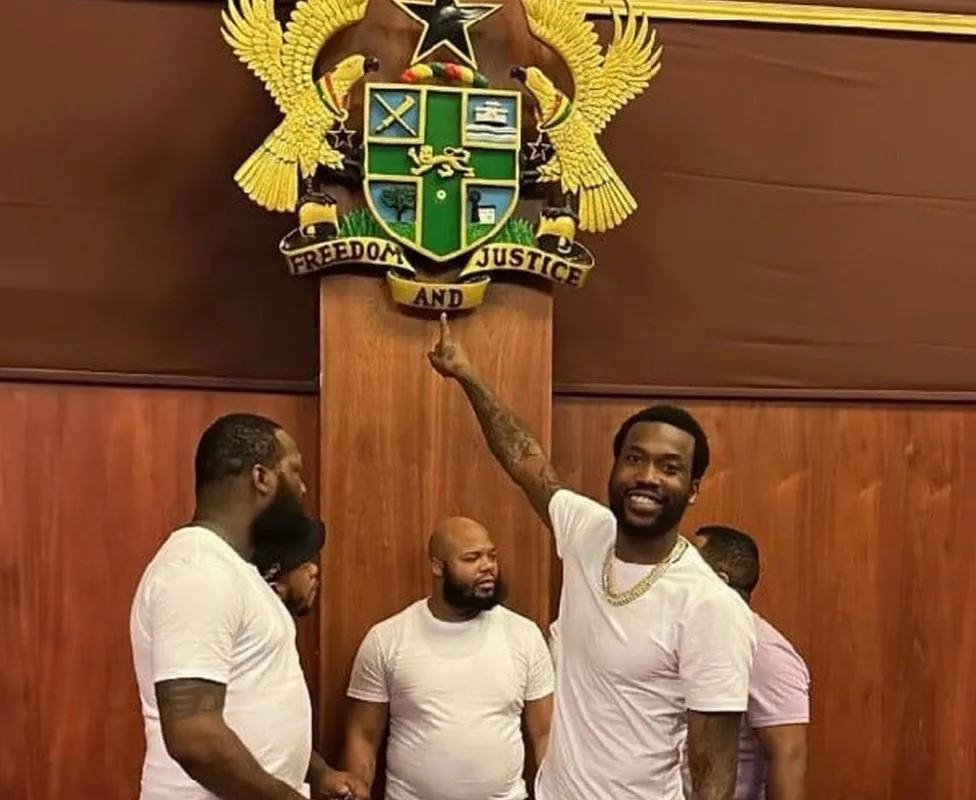 The Director of Communications for the NPP, Richard Ahiagbah has said American rapper, Meek Mill did not seek permission before recording his music video at the Jubilee House in Accra.
His comments come on the back of the backlash from Ghanaians on a teaser of the music video released by the American rapper moving around the Jubilee House with his crew from the frontage to the conference hall and other seating areas.
There has been public worry after Meek Mill released portions of the video via Instagram reel.
The rapper was later seen standing in front of the lectern mostly used by the President during his addresses.
However, in a tweet on Tuesday, January 10, 2023, the former Deputy Director of Research at the Presidency stated that the seat of government had no knowledge of the musician's actions.
"Meek Mill music's video was not sanctioned by the Presidency. Its permission was not sought whatsoever for the use of the video.
"The musician has realized his indiscretion, apologized and taken down the video," Mr. Ahiagbah stated.