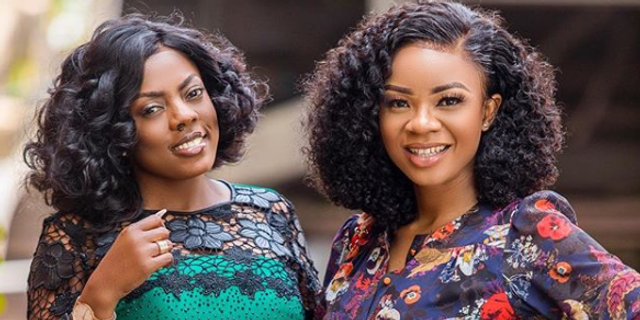 Top media personality, Nana Aba Anamoah is causing a stir on social media.
This time, Nana Aba is shaking the table of 'friendship – particularly the bond existing among friends these days.
Taking to social media, Nana Aba Anamoah, affectionately called by her friends as Aba posted a photo of her in tight jeans looking absolutely spectacular!
Captioning the photo the media personality wrote, 'I don't know what's tighter these days…our jeans or our friendships?'
It is quite interesting that Nana Aba Anamoah would take to social media to display her confusion about friendship.
But her fans clearly got what she intended as the majority of them answered that 'her jeans is tighter than today's friendship'
Nana Aba Anamoah recently trended after she ignored Serwaa Amihere to handle her Christmas donations alone.
Aba was missing from the program but was very much alive in Florida in the United States chilling!
Social media users could not understand that Serwaa's godmother, friend and manager Nana Aba Anamoah would choose to have fun in the U.S than assist her with her annual donations.
However, this post seems to suggest that things may be complicted between Nana Aba Anamoah and Serwaa Amihere.
Check the post below;