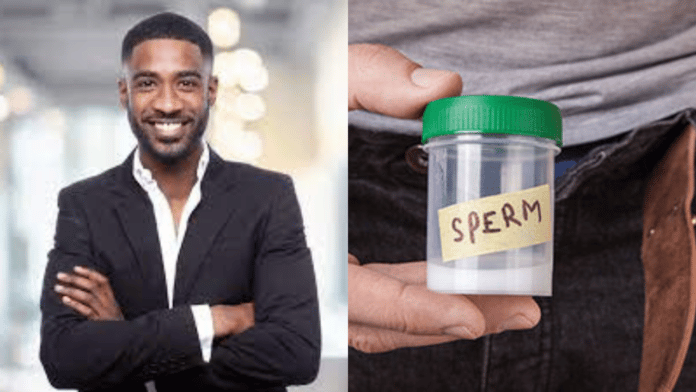 A Ghanaian young man has gone viral on social media after revealing that he donates sperm for a fee of ?2,500 every week.
His revelation is contained in a special feature by TV3 dubbed, "Man Assisted Babies" aired on News360 Saturday, January 14, 2023.
The feature by Emmanuel Samani explores sperm and egg donations in Ghana which has become the means of survival for many young unemployed youths who have to make ends meet.
While social media users are congratulating the young man for making a smart decision and earning a living out of this promising business.
Others are also blasting him for refusing to work with his hand and make a decent living from it.
For those asking if it's painful, the donation process is simple. The man walks into a private room which is usually stocked with pornography and masturbates in a sterile container.
The semen sample is collected from the container and is mixed with a cryopreservative solution, divided into aliquots, sealed in vials and frozen with liquid nitrogen.
"I donate my sperm for GHC 2500 every week " - Curtis Jackson

Would you consider donating yours as well if you had the opportunity? Share your thoughts with us.#TV3NewsGH #3NewsGH pic.twitter.com/NVZdEc7Cd2

— #TV3@25 (@tv3_ghana) January 15, 2023