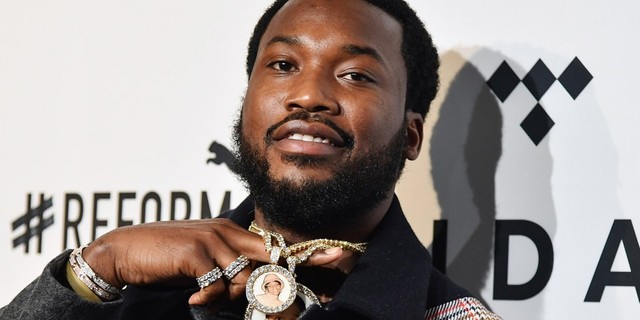 American rapper
Meek Mill
born Robert Rihmeek Williams has succumbed to pressure and has deleted the video for his new song shared on social media.
The rapper came under attack after sharing the video of his new song on his social media page.
Meek Mill's new video was shot at the flagstaff House and this incurred the wrath of Ghanaians.
The video showed Meek Mill is filmed at the presidency in a number of locations, including the entrance, the main hallways, the main conference hall (at a point directly behind the presidential podium), and subsequently in a sitting area rapping.
When Meek Mill visited the area in December of last year as a guest at the Afro Nation concert, he had a good time.
These were some of the big highlights of his trip in Accra, including a quad bike riding session, reports that his phone had been pickpocketed at an event, dodging hoodlums before going on stage to perform, and meeting with the president at Jubilee House.