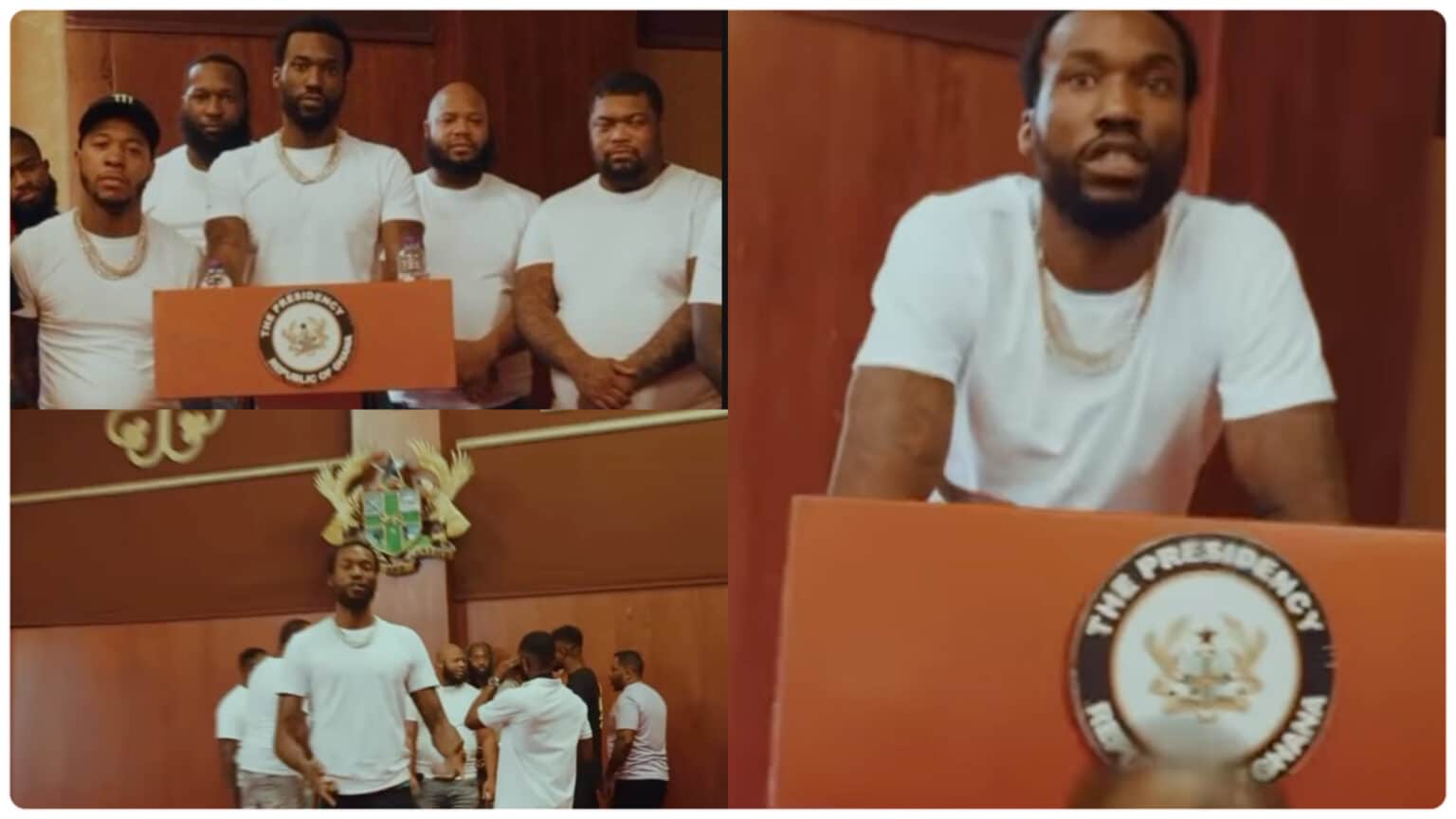 Ghanaians are irritated after seeing video of US rapper Meek Mill filming a music video in the Jubilee House.
Many Ghanaians have taken to social media to express their outrage at Meek Mill's disrespectful and unacceptable behavior.
The part of the video that has sparked the most debate and ruffled feathers is when Meek Mill is seen delivering an address while using the presidential podium or lectern.
"This is unacceptable, could he have done that in the US/" – Many netizens have collectively fumed.
On the other hand, President Akufo-Addo has been called out for giving easy access to celebrities who come into the country.
Ghanaians believe he has made himself so easily accessible to visitors all in the name of promoting tourism, an unfortunate turn of events that has given Meek Mill the audacity to shoot a video at the seat of government.
Meek Mill shoots video at the Jubilee House, uses the Presidential podium pic.twitter.com/QTPlTQxsee

— GHPage (@ghpage_com) January 9, 2023