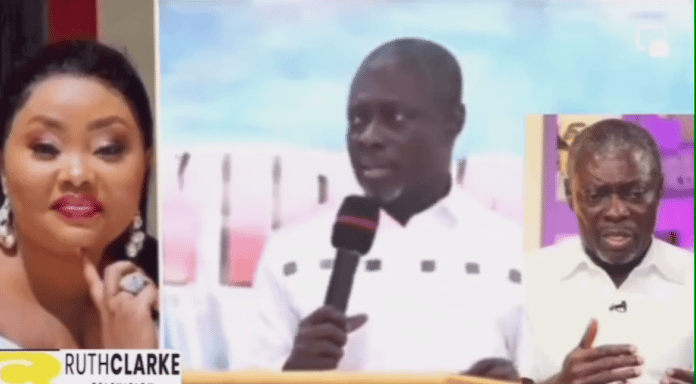 "My wife left me because I dated and impregnated a side chic," Osofo Kyiri Abosom explained.
Osogfo Kyiri Abosom has revealed that his wife has parted ways with him for impregnating another woman.
According to him, his "selfish" wife packed out of their matrimonial home after getting wind of his extramarital affairs.
Addressing his congregation and explaining the absence of his wife, Osofo Kyiri Absoom described her ex-wife as a greedy woman who wanted everything for herself.
He maintained that the fact that he went out with another woman did not give her the impetus to leave the marriage. Also, Osofo Kyiri Abosom narrated how her ex-wife peddled falsehoods about him and said he works under the influence of "juju."
"It is all because I have a beautiful baby with another woman." She has taken me to court because she wants my properties. She is moving from one court to another because of what she can get. "Officially, I wish to announce that my wife and I are no longer together," he said.
Osofo Kyiri Absom said his work as a man of God has nothing to do with his immediate family; thus, the fact that his wife has left does not mean he is incapacitated.
He also stated that he may take on more wives in the future as he sees fit and proper.
Watch the Full Video:
Osofo Kyiri Abosom's wife divorces him for impregnating side chic pic.twitter.com/vqWBkNKkdQ

— GHPage (@ghpage_com) January 30, 2023