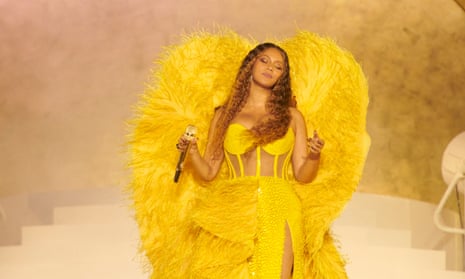 Beyoncé's comeback performance over the weekend has caused quite a stir with many hitting out at the music icon for taking to the stage in Dubai.
The hitmaker performed at the exclusive launch of Dubai's latest hotel, Atlantis The Royal, which also teamed up with Kendall Jenner's tequila brand, 818.
It's believed that the 41-year-old earned an eye watering $24 million (£19.3 million) for her first performance since taking to the stage at the 2018 Global Citizen Festival.
However, those in attendance were asked not to record her performance, on request from the artist.
Beyoncé performed 19 songs for the audience including a duet with her daughter Blue-Ivy, 11, as well as hits including XO, Halo, Drink In Love and Crazy In Love.
However, Bey is said not to have performed any music from her 2022 album, Renaissance which is said to be a love letter to Black and queer dance music pioneers.
LGBTQ+ people in Dubai face several legal challenges as homosexuality is illegal under Sharia law in the United Arab Emirates.
In Dubai, under Article 177 of the Penal Code of Dubai – those taking part in consensual sodomy (anal sex) can face up to 10 years behind bars.