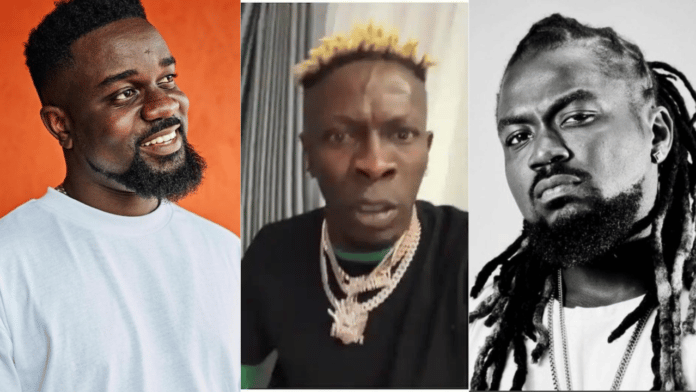 Somewhere last week, Dancehall artist, Samini called out Sarkodie for not being responsive to him.
According to Samini, Sarkodie has not treated him fairly when he has kept ignoring his texts and offers without any explanation.
Taking to Twitter, Samini insisted that Sarkodie render an apology to him before he would agree to work with him on further projects.
The two were later called on HITZ FM to resolve the issue but Shatta Wale who likes to involve himself in matters not concerning him just to trend has shared how two cents about the whole brouhaha despite Sarkodie and Samini settling out their differences.
Speaking in a Facebook live, Sarkodie who has a long-standing beef with Sarkodie lashed the rapper for being arrogant.
According to him, even though he has his beef with Samini, he gives him the maximum respect as a pacesetter and a legend of his time.
He has also admonished Sarkodie to regard Samini as his godfather and accord him with all reverence.
"Samini paved way for all of us…." he added.
Watch the video below: