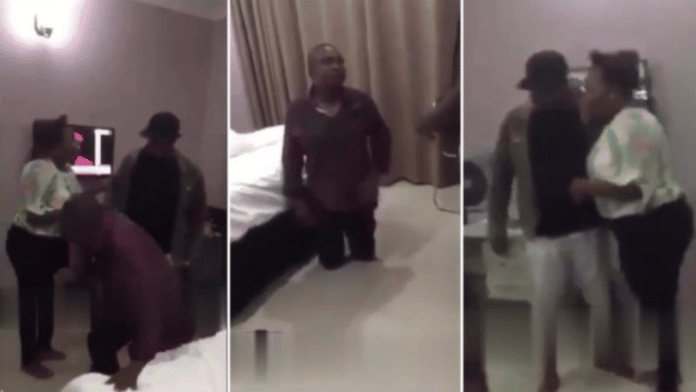 It is so painful we have gradually normalized nonsense in our society and our moral values are degrading.
When it comes to women, an alarm is blown in the market place but men have normalized this claimed it like a birthright because to them, that's what makes them the head of the family.
Each person is responsible for the growth of their marriage and must be faithful and accountable to each other.
A young Nigerian man has taken to the internet to call out a married woman he personally knows for infidelity.
According to this young man named Marvin Mordi, he saw this lady whose marriage is barely a month old sneaking out of the hotel room with another man.
Sharing the triggering story on his Facebook timeline, Marvin wrote;
How can a woman that just got married December last year, your friends bought your Aseobi for #25,000 each not even up to one month you have started sneaking out from a boy room in a hotel at Asaba what a shame Men be wise you might be housing a professional prostitute In a disguise….
Some of them only wear their wedding rings at home once they leave the gate the handbag becomes the dwelling place of the wedding ring.
As a married man always observe your wife don't be too carried away with the painted love she is professing this ladies are something else…
Be wise oooo Asaba don cast..Married ladies no let single guys relate with single girls again oo..Justice for single girls… Justice for married Men…