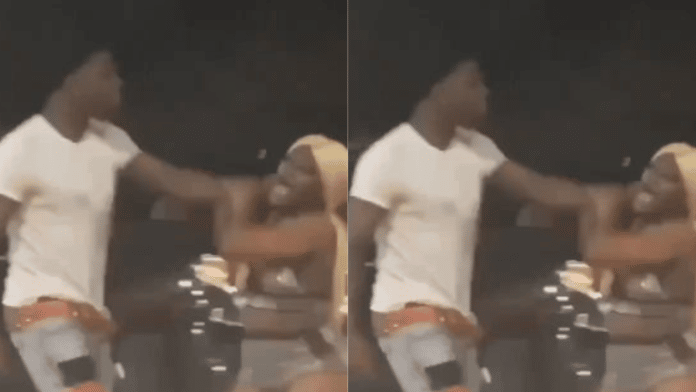 It's completely absurd to fight for the love of anyone. If you were valued, your partner wouldn't be cheating on your back for him or her to eventually get caught.
A disturbing video which has gone rife on social media captures the moment a side-chick shot a main girlfriend to death during a heated argument.
The main girlfriend caught her guy and his side chick coming out of an eatery.
It's quite unclear if she was given a tip-off by a third party because she arrived at the place the very moment her man and his other girlfriend had finished eating and were about to drive off.
The main girlfriend immediately rushed to attack the side chick and even broke a piece of the bottle and threatened to stab her with the broken glass piece.
Amidst all these, the guy was trying to cool the tempers of the infuriated ladies but the side chick had her stealth plans for dealing with the situation.
She immediately pulled a gun and shot the deceased 5 times all in the chest. The lady is said to have died on the spot.
This said inside happened somewhere in America. Click on this LINK to watch the video.